By Lu Yanan from People's Daily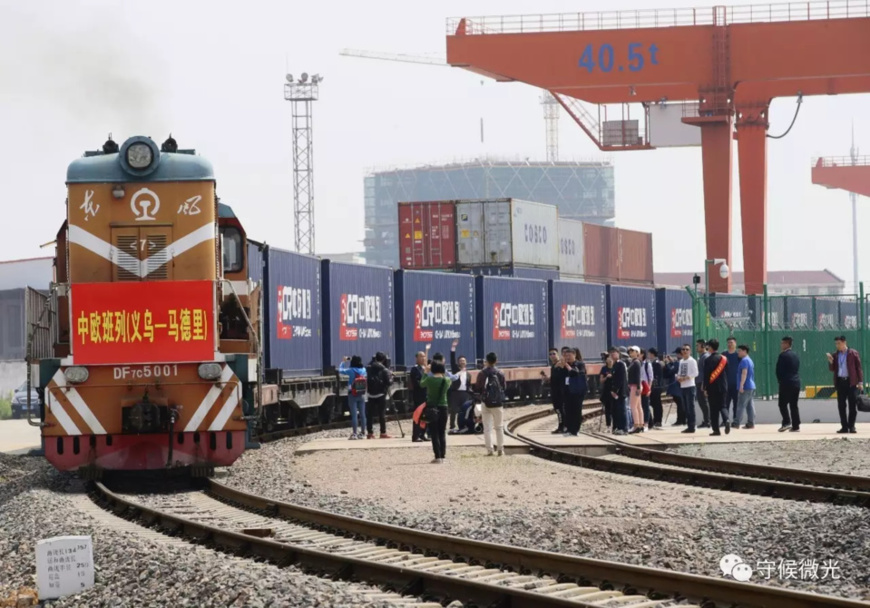 The China-Europe freight trains completed its 10,000th trip on Aug. 26, 2018 as train X8044 returned to Wujiashan container station in Wuhan, Hubei province from Hamburg, Germany.

China Railway Express, also known as China-Europe freight train service,
refers to the transcontinental cargo trains running between China, Europe and some other countries along the Belt and Road, with fixed routes, schedules and full-time operation, said an official with China Railway Corporation.

The number and scale of China-Europe freight trains experienced an explosive growth since China Railway Express started the service in 2011. In 2017, the freight trains between China and Europe made 3,673 trips, a year-on-year increase of 116 percent and exceeding the total number of operations in the first six years from 2011 to 2016.

A rapid growth was maintained in 2018. In the first half of the year, a total of 2,490 trips were made, up 69 percent over the same period of last year.

More loads on returning trains gave rise to their trips as data showed that in the first 6 months of this year, the number of returning trains rose by 100 percent year on year.

More varieties of goods have been transported by the rapidly growing trains. The rails have not only strongly promoted the economic and trade exchanges between China and Europe, but also greatly enriched the consumption of people along the routes.

Customs clearance process has also been simplified significantly. A total of 24 railway stations that are designated as or to be chosen as China-Europe freight train stations will be built into ports. So far, Manzhouli, Alataw Pass, Horgos and Zhengzhou stations have been built into complete vehicle ports, Erenhot, Manzhouli and Alataw Pass into food ports and Chongqing and Chengdu into imported meat ports.

China-Europe rail services are now available between 48 Chinese cities and over 40 cities in 14 European countries. Through improving domestic transportation and strengthening cross-border transportation, the running time of trains in domestic section has been reduced by nearly 24 hours and that on broad gauge rails has been reduced to 135 hours, the shortest time so far.

It is believed with the improvement of the international railway cooperation mechanism, the China-Europe railway express will create more brand effects.