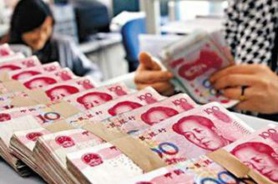 By Peng Ming from the People's Daily
On September 3, 2016, President Xi Jinping of the People's Republic of China held meetings with President Barack Obama of the United States of America during the G20 Hangzhou Summit. The two sides had talks on China-U.S. relations and major regional and global issues of common interest, and reached a wide range of important consensus.
According to the Chinese foreign ministry officials, China and the United States jointly reaffirm their G-20 exchange rate commitments, including that they will and not target exchange rates for competitive purposes.China will continue an orderly transition to a market-determined exchange rate, enhancing two-way flexibility. China stresses that there is no basis for a sustained depreciation of the RMB. Both sides recognize the importance of clear policy communication.