By People's Daily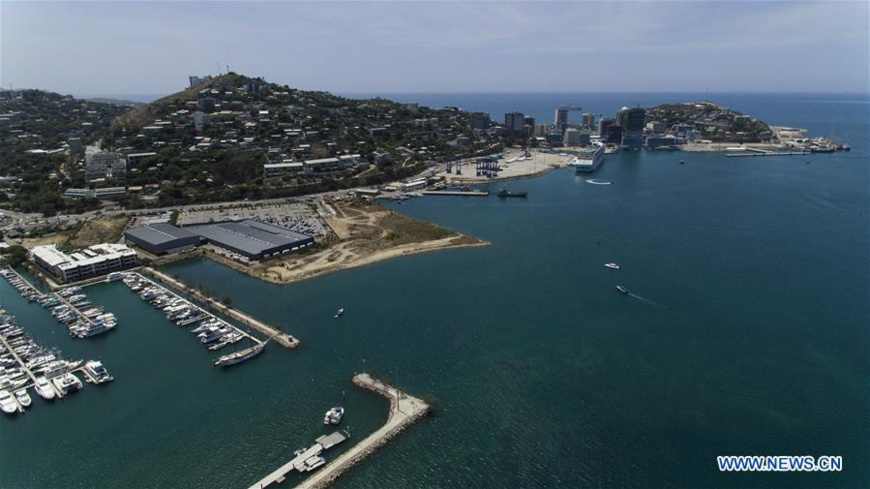 Photo taken on Nov. 10, 2018 shows the aerial view of Port Moresby, Papua New Guinea. The Asia-Pacific Economic Cooperation (APEC) meetings will run from Nov. 12 to 18 in Port Moresby, Papua New Guinea. (Xinhua/Bai Xuefei)
China hopes that positive results could be yielded from the upcoming Asia-Pacific Economic Cooperation (APEC) leaders' meeting in terms of building open economy, pushing all-round cooperation, deepening partnership and planning for the post-2020 vision, senior officials told a press briefing hosted by the Foreign Ministry on Tuesday.

Chinese President Xi Jinping will, based on the big development picture of the whole world and Asia-Pacific region, elaborate on China's stand and proposition when he attends the 26th APEC Economic Leaders' Meeting upon invitation from Nov. 17 to 18 at Papua New Guinea's capital city of Port Moresby, said Assistant Foreign Minister Zhang Jun.

Xi will also set cooperation direction, consolidate partnership, deepen pragmatic cooperation and address common challenges, so as to push Asia-Pacific cooperation for healthy and stable development, Zhang added.

Under the theme "Harnessing Inclusive Opportunities, Embracing the Digital Future", the leaders will exchange views, pool consensus, and issue leaders' declaration on topics including regional economic integration, digital economy, connectivity, as well as sustainable and inclusive growth, the assistant minister noted.

On the economic and trade front, Assistant Commerce Minister Li Chenggang said at the press briefing that the APEC meeting is expected to push for economic and trade connectivity in an all-round manner.

It will strive for new progress in building Asia-Pacific Model E-Port Network, push for key achievements from global value chain cooperation and finish the preliminary establishment of the APEC Trade in Value Added (TiVA) Database, he expounded.

Li added that the meeting is also projected to deepen cooperation on regional economic integration, push for the building of the Free Trade Area of the Asia-Pacific (FTAAP), and make economic and trade preparation for post-2020 vision.

China will declare its support to shape the post-2020 vision, as well as its stand to continue promoting regional liberalization and facilitation of trade and investment, said Li, adding that the country will also encourage the meeting to send positive signals on multilateral trading system.