China's BeiDou navigation application expected to be launched this May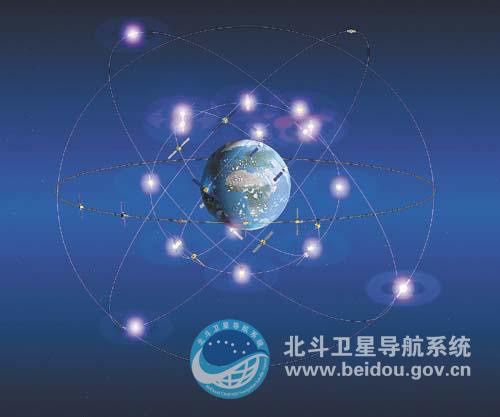 Design sketch on global constellation of BeiDou Navigation Satellite System. (Photo: beidou.gov.cn)
A navigation application based on China's home-grown BeiDou Navigation Satellite System is expected to be launched on May 1, Chinese media reported.

The application will provide users with explicit route guidance system, clear voice prompt, and a notification system that reports real-time information including road signs of major or side lanes, roundabouts and expressways even in complex road conditions.

It can also help improve traffic efficiency by offering smart suggestions based on real-time traffic conditions.

With lane-level accuracy, the error of the BeiDou application is reduced to within 1 meter, while that of the traditional navigation applications depending on GPS is about 10 meters.

In addition, the BeiDou map will offer more accurate location-based services for unmanned driving in future.

It is reported that the world's first Internet of Things module based on BeiDou communication technology has been developed by a branch company of the BeiDou Aerospace Group, narrowing the accuracy of positioning services to centimeter-level.

The construction of the BeiDou system has, up to now, come to the third stage. By the end of this year, a total of 18 BeiDou-3 satellites are expected to be put into space to complete basic constellation deployment.

The system will be made up of 35 satellites by the end of 2020, forming an orbiting satellite network that can offer navigation and positioning services to users worldwide.