By Yan Yu from People's Daily Overseas Edition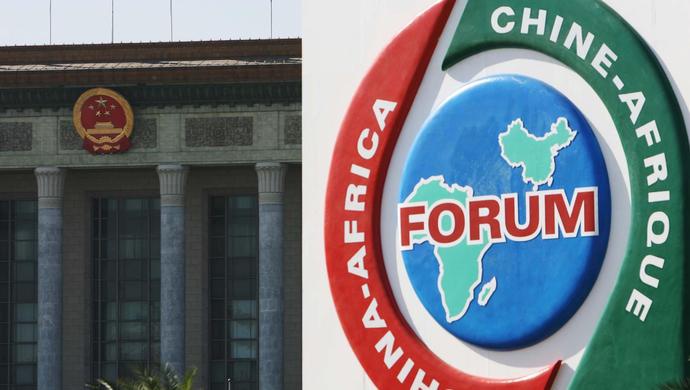 The upcoming 2018 Beijing Summit of the Forum on China-Africa Cooperation (FOCAC) will aim to take the time-honored friendship between China and Africa to a higher level, chart the course for developing future relations, and promote economic and trade cooperation, a senior Chinese official said when elaborating on the five goals of the summit.

The summit also expects to facilitate a coordinated and balanced development of China-Africa cooperation and further promote the South-South cooperation, added Dai Bing, Secretary General of Chinese Follow-Up Committee of FOCAC and director-general of the Department of African Affairs of China's Foreign Ministry.

His statement came amid a rising expectation of international community, especially Africa, for the upcoming big event to be held in Beijing from September 3 to 4.

"China-Africa cooperation is big in size, and to further improve its efficiency and quality will be the focus of the next phase," said Li Dan, director of African Studies Center, China Foreign Affairs University.

To be specific, the forum will incorporate the China-Africa cooperation into the framework of the Belt and Road Initiative and help Africa achieve more promising development under the principle of seeking shared benefits through extensive consultation and joint contribution, Li expounded.

China announced ten major China-Africa cooperation plans on Johannesburg Summit of the FOCAC in 2015, presenting a clearer pattern of the all-round, multi-level and wide-ranging China-Africa cooperation.

This summit will also outline roadmap and set goals for China-Africa cooperation for the next three years or a longer period as it did in previous years, Zhang Yongpeng, a researcher at the Institute of West Asian and African Studies under the Chinese Academy of Social Sciences (CASS) told People's Daily.

Zhang added that a major task of this year is the plan to accelerate Africa's industrialization and modernization.

In addition, the summit will also focus on people-to-people and cultural exchanges, environmental protection, preparation of the fourth industrial revolution and expansion of the China-Africa capacity cooperation, Zhang noted.

China and Africa are a community of common destiny that shares weal and woe, and friendly cooperation between the two sides will help enhance the welfare of 2.4 billion people, Chinese President Xi Jinping pointed out in his congratulatory message on the China-Africa media summit held in 2015.

The "China-Africa community of a shared future," which is essential to the theme of the Beijing summit, will enhance people's confidence in closer China-Africa relations.

Li believes that the philosophy of community of a shared future possesses very profound connotation.

Under the current international situation, the international community needs to make a clearer plan to address trade, finance, and security issues. China and Africa can work more in this regard and make a stronger voice, he stressed.

For example, the two sides can join hands to cope with trade protectionism, climate change and the UN reform, which will all become integral part of the China-Africa community of a shared future, Li noted.

FOCAC was established in 2000 as an effective mechanism for collective dialogue and multilateral cooperation between China and Africa. It has established an important framework and platform for the building of the new type of partnership between the two parties featuring long-term stability, equality and mutual benefits.

Today's world is going through complexity and changes brought by rising trade protectionism and unilateralism, and setbacks in globalization. Against such backdrop, the Beijing summit is of great significance.

African nations must rely on international cooperation to realize economic take-off, and unilateralism will only bring them damage, Zhang emphasized, adding that the Beijing summit not only is a grand event between China and Africa, but also will further promote multilateralism and achieve common interests of the two sides while safeguarding globalization.

Amira El Fadil, Commissioner for Social Affairs of the African Union Commission (AUC) noted that FOCAC has developed into a platform for regular exchanges between Africa and China, yielding positive outcomes.

She believes that the summit to be held in Beijing is expected to take the China-Africa comprehensive strategic and cooperative partnership to a new level.