By Lin Lili, Qi Zhiming, Ding Yiting, Qiu Haifeng from People's Daily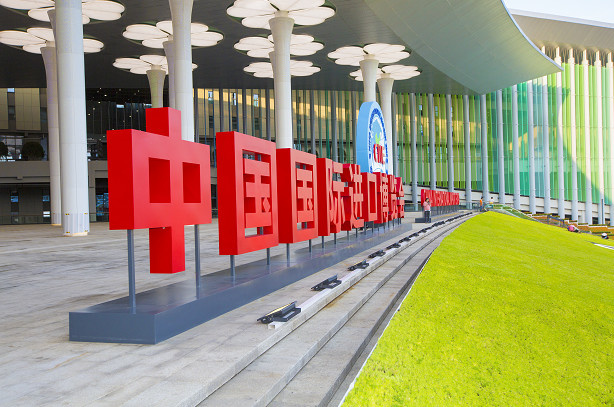 The First Hongqiao International Economic and Trade Forum themed "spurring new vitality of global trade and creating an open and win-win scenario" was held on the sidelines of the first China International Import Expo (CIIE) in Shanghai on November 5.

The Forum included three parallel sessions focusing on trade and opening, trade and innovation, and trade and investment respectively. More than 40 leaders of related countries and regions, representatives of businesses and academia, as well as heads of international organizations gathered at the National Exhibition and Convention Center (Shanghai) and exchanged opinions.

Openness was the trend of history. Globalization would never stop, said L'Oreal Chairman and CEO Jean-Paul Agon, adding that globalization had become a natural tendency and to reject it was like denying the existence of gravity.
Openness brings huge opportunities. China had brought opportunities to foreign enterprises by opening the world's largest consumer market to the world, said William Ding, Chairman and CEO of Chinese internet company NetEase. A Japanese paper diaper producer had even specifically expanded its production line for its Chinese market, Ding introduced.

Openness benefits more people. "Each American household can save as much as $850 every year thanks to the cost-effective commodities imported from China," noted Long Guoqiang, Vice-President of Development Research Center of China's State Council.

Having more people benefited from trades required more enterprises and people from developing countries to become involved in it, Long said.

Jack Ma, chairman of China's e-commerce giant Alibaba noted that technology would change trade pattern, and it should be used to enhance the inclusiveness of trade. For instance, the young people nowadays could buy and sell products from and to the world with just a smart phone in hand, he added.

Participating guests at the parallel session on trade and innovation agreed that all countries should seize the new opportunities brought by the Fourth Industrial Revolution, create new economic models, explore for more trade patterns and spur vitality of trade so as to build a safer, fairer and more prosperous world.

Innovation and trade are mutually reinforcing. They were intrinsically connected with each other, said Croatian Prime Minister Andrej Plenković. He introduced that a Croatian company that invented a high-performance electric supercar was planning to set up a factory worth $158 million in central China's Hubei province with Chinese enterprises. Technology had brought people unprecedentedly closer, the Prime Minister added.

Innovation reduces cost for enterprises. Xu Lirong, Chairman of the Board at China COSCO Shipping Corporation Limited said that the overall shipping cost had been substantially lowered thanks to technological innovation.

Smart development strategies also helped the upsizing of vessels and the reduction of cost, Xu stressed, adding that a 110-seamile transportation of 1-ton cargos only cost 1 dollar nowadays.

Innovation leads to better life. TerraPower Chairman Bill Gates said that innovation was improving people's livelihood around the world. For example, the company was jointly developing a new type of vaccine deep freezer with Chinese enterprises to solve vaccine storage problems in areas lacking access to electricity.

At the parallel session on trade and investment, guests had in-depth discussions on how to boost global trade and investment so as to add long-lasting drivers to global economic growth. They actively explored innovative solutions and proposed valuable advice to the sustainable development of global economy.

All participants of this session agreed to support multilateral trading system, build a sound environment for investment and establish an international trading platform.

"History taught us that trade openness leads to prosperity," said Lithuanian President Dalia Grybauskaite. Therefore, Lithuania supported the multilateral trade system and the positive signal sent by China, he stressed.

"We have to build a sound economic ecosystem to boost enterprise investment, and find a balance to benefit everyone in the value chain, said Arancha Gonzalez, Executive Director of the International Trade Center (ITC).

Wang Shouwen, Vice Minister of Commerce and Deputy China International Trade Representative, remarked that transparent and fair rules, rule of law and a sound business environment were needed to promote free trade among countries. Besides, international trade platforms such as the Belt and Road Initiative and the CIIE were also necessary, he added.