By Liu Xuanzun Source:Global Times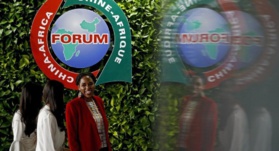 Chinese President Xi Jinping will chair the 2018 Beijing summit of the Forum on China-Africa Cooperation September 3-4, during which Chinese observers predicted stronger China-Africa ties.

President Xi is set to chair the summit and hold relevant activities on the sidelines, said Ministry of Foreign Affairs spokesperson Lu Kang, the Xinhua News Agency reported on Monday.

Leaders are invited to attend as well as representatives of regional and international organizations, according to Xinhua.

The relationships between China and African countries will be further strengthened by the summit, Song Wei, an associate research fellow at the Chinese Academy of International Trade and Economic Cooperation in Beijing, told the Global Times on Monday.

"The future of the China-Africa cooperation will go in tandem with the Belt and Road initiative with deeper integration of policy instruments including trade, investment and aid," Song said, adding that China will share its experience in development and help cultivate African markets.

The theme of the summit will be "China and Africa: toward an even stronger community with a shared future through win-win cooperation," Xinhua reported.

China and Africa share a similar history of being colonized, development goals and political interests, Song noted.

The Chinese and African people have enjoyed a deep friendship back when China was in difficulties and it is China's obligation to stand with Africa, she said.

The summit will review the implementation of projects initiated in the previous summit as well as consider more concrete aid measures and cooperation in more advanced business fields like digitalization and cross-border e-commerce, Song said.

Xi visited Africa in July. During his visit, he discussed the development of bilateral ties with leaders of four African countries, expounded on China's Africa policy on multilateral occasions, generated broader consensus on friendship and unity between China and Africa, Xinhua reported.