By Hu Zexi from People's Daily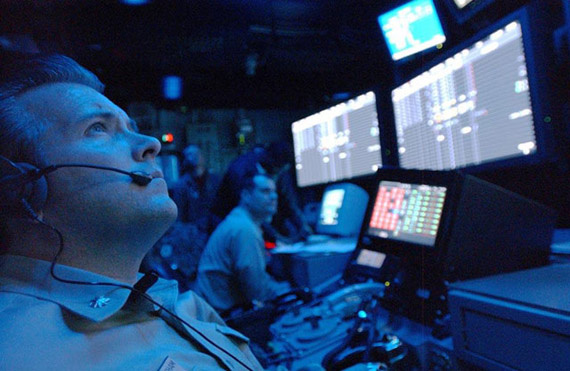 China opposes all forms of cyber attacks, and urges the US side to stop eavesdropping, monitoring, spying and launching cyber attacks against China and other countries, Chinese Foreign Ministry Spokesperson Geng Shuang stressed at a regular press conference on Thursday.

Geng made the remarks when asked about China's comments on the reported hacking of Central Intelligence Agency (CIA) against Chinese electronic devices.

WikiLeaks on Tuesday posted nearly 9,000 documents that exposed the hacking capacity of the CIA, describing it as the biggest ever leak of confidential papers from the latter.

According to the trove of data released, CIA has a team of more than 5,000 registered hackers and has produced more than 1,000 malware systems, viruses, trojans, and other software that can infiltrate and take control of target electronics.

The agency uses these tools to intercept personal information, hack phone talks, and invade into others' daily life. For example, the Samsung smart TVs, as the website said, can be transformed into covert microphones after being hacked.

One day after Wikileaks released those purported confidential CIA documents, the US government launched an investigation on the leak. White House press secretary Sean Spicer declined to confirm the veracity of any of the information in the documents, but stressed the leaking "should be a major concern".

"China will stay firm to safeguard its own cyber security, " Geng stressed, adding that it will intensify dialogues and cooperation with international community to reach universally-accepted cyber rules within the UN framework and build a peaceful, secure, open, cooperative and orderly cyberspace.

China, on March 1, released its strategy on cyberspace cooperation. The International Strategy of Cooperation on Cyberspace, issued by Foreign Ministry and State Internet Information Office, is the first China has released regarding the virtual domain.

The strategic document called for an international cyberspace collaboration based on peace, sovereignty, shared governance and shared benefits.

Documents revealed by former National Security Agency (NSA) contractor Edward Snowden in July, 2013 to Der Spiegel showed that the US has conducted mass cyber-attacks on China, targeting Chinese state leaders and Huawei, a leading telecom solutions provider.

Attacks were also aimed at the Ministry of Commerce, the Ministry of Foreign Affairs, as well as Chinese banks and telecommunication companies. According to Der Spiegel, the spying operations also covered several former Chinese state leaders and some banks.

Subsequently, China's Internet Media Research Center said in a report that the Chinese government, after several months of investigation, has confirmed the veracity of most of Snowden's leaking.