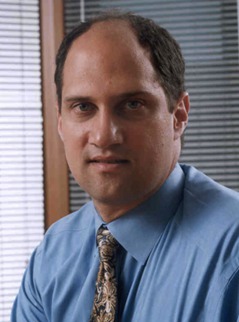 WASHINGTON, January 13, 2015/ -- Local Internet hosting is key to the development of the Internet ecosystem in emerging countries, according to a report released today by the Internet Society (http://www.internetsociety.org).
The development of locally relevant Internet content that is attractive to users has been shown to have a positive impact on Internet adoption. As the infrastructure necessary for Internet access is becoming more available in developing countries and emerging regions, efforts to increase Internet adoption rates are now focused on the development of such content. However, the impact of such efforts on Internet adoption rates will be limited if the infrastructure and enabling environment for local hosting and content delivery is overlooked.
In many developing countries and emerging regions, the vast majority of content accessed by local users is hosted abroad. As the content must traverse often expensive and sometimes under-provisioned international links, this can have a significant impact on the economics of access as well as the user experience.
"The lack of locally hosted content can have significant impacts on the entire Internet ecosystem in a country," writes Michael Kende, ISOC's Chief Economist and co-author of the report. "First, accessing any type of content abroad can be very costly for ISPs, and therefore, international links are often under-provisioned, resulting in slow access times that limit usage. Second, these increased costs for accessing international content are passed on to users, with high prices limiting usage. Finally, these limits on demand will, in turn, restrict the creation of further Internet content, keeping the entire ecosystem underdeveloped."
The report, "Promoting Local Content Hosting to Develop the Internet Ecosystem," (https://www.internetsociety.org/localcontenthosting) co-authored by Mr. Kende and Karen Rose, Senior Director, Internet Society's Office of Strategy and Research, uses Rwanda as a case study in exploring those dynamics, working in close partnership with the Ministry of Youth and ICT (MyICT) in Rwanda and the Rwanda Information and Communication Technology Association (RICTA). While focused on Rwanda, the situation there is common in many developing countries.
"Strengthening the enabling environment for the hosting of local content can have positive cascading impacts on stakeholders and the local Internet economy, including its end users," said Ms. Rose. "Global hosting options have clearly been valuable for content developers, however, the local hosting environment is yet to mature in many developing countries, limiting the practical options available for content developers to host locally. The cost and latency involved in accessing content abroad from emerging economies can depress usage, with the result that the full potential and benefits of the Internet are not realized. Additionally, depressed usage impacts content developers directly, as less user engagement with content translates to a lower potential for content and service providers to earn revenue from advertising and sales."
Cost
Almost all of the commercial websites in Rwanda are hosted abroad. A small savings for the content providers in hosting it abroad results in significantly higher costs for the ISPs to access the content. For one of the larger Rwandan websites that was examined, the content developer saved USD$111 per year by hosting overseas, while it cost the Rwandan ISPs approximately USD$13,500 in transit costs to deliver the content from abroad to local users. This impact is limited, however, because the websites hosted abroad suffer from high latency, which reduces usage.
Latency
The delay experienced by users in Rwanda to download a webpage can frequently be five seconds or more, and this can increase for webpages composed of multiple elements. The cumulative effect can make the overall Internet experience slow and frustrating, with a corresponding negative impact on usage. This can also limit the viability of interactive and data-intensive services such as gaming or video streaming, which depend on low latency.
The report provides several examples of the positive impact on usage when Google and Akamai made content available locally in Rwanda. For instance, Akamai recently turned on a cluster in Rwanda that increased throughput dramatically, and within two months usage increased by 80%. The report then recommends several steps to bolster the local hosting environment in Rwanda, in order that local content providers have the option to experience the benefits of local hosting.
According to the Minister of Youth and ICT in Rwanda, the Hon. Jean Philbert Nsengimana, "The Rwandan Internet environment has seen impressive growth in recent years due to the commitment and involvement of a range of stakeholders, including an enterprising population and business community, dedicated technical community, and strong policy leadership throughout the Government of Rwanda." Minister Nsengimana added, "This project has demonstrated how the Internet ecosystem in Rwanda, and other countries in a similar position, can work together to bolster the environment for local content hosting."
While local content hosting is a key element for creating a vibrant local Internet economy, the report notes that the focus for policymakers, companies, and content entrepreneurs, should be on creating a positive enabling environment that will incentivise local hosting and service development and thereby offer content providers a local choice, rather than imposing measures that artificially require local hosting.
Media Contact
Wende Cover,
[email protected]
, +1-703-439-2773
About the Internet Society
The Internet Society (www.internetsociety.org) is the trusted independent source for Internet information and thought leadership around the world. It is also the organizational home for the Internet Engineering Task Force (IETF). With its principled vision, substantial technological foundation and its global presence, the Internet Society promotes open dialogue on Internet policy, technology, and future development among users, companies, governments, and other organizations. Working with its members and Chapters around the world, the Internet Society enables the continued evolution and growth of the Internet for everyone.
SOURCE
Internet Society