The Centrafrican Republic, became one of the 3 most cursed countries of the planet in no time, alike Syria and North Korea, as no one's attacking it from outside; this is totally incomprehensible.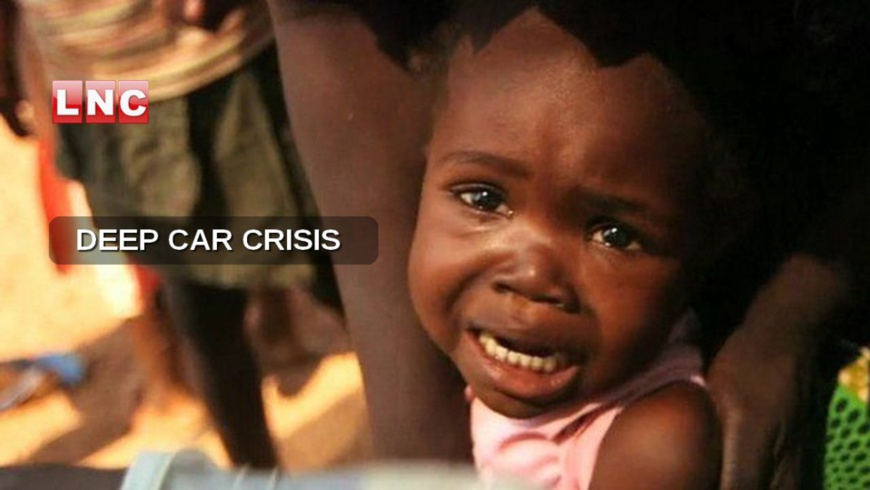 Since end of 2012, CAR went through the worst crisis in its history. This country was not under the radars of the international community, but since, it's done; anyway that doesn't change anything. the situation has worsened during 2016, even if the so said international community stated that the country is back under the rule of law, by guaranteeing the whole elections completely rigged.

No one has elected this fat guy, involved in polygamous marriage currently on power, as no one has read the text of the new constitution adopted by referendum.

What referendum? French and MINUSCA validated it themselves days before. They think we're fools, apparently.

WHATEVER..ISSUES ARE ONLY CENTRAFRICANS CONCERN

Parfait Onanga-Anyanga, the United Nations Special Representative for the Central African Republic and Head of the MINUSCA said something very right under the shape of a question: "If Centrafricans are so strong, why do they need the help of the MINUSCA?"

I really don't like this guy very much, just a hypocrite and international politician, running for his own, but what he said is the reality.

On my mind, what is going on right now, is the bad synthesis of all drift in this country since its fake independence from France, and still there.

A lit wick was enough to shine spotlight over the how this so beautiful country enclosed so dirty people, haters and cannibals included.

If you like us, shortly you'll hate us

People killing each other with huge acts of cruelty, destroying everything in their path. This is still fuelled by hatred of each other, and still not ended. To this, add global stupidity, because, how do we explain this paradox? Killing people down there to help you? Humanitarian actors' security is in balance. A many have been threatened and some have suffered attacks and even killed. Lot of their material were destroyed. Nevertheless they are there only to help, and freely.

You cannot save somebody who does not want to be

By definition, corrupt politicians in CAR use anything to gain and keep power. Taking advantage of the religious naivety of uncultivated people, with demagogy, corruption and clientelism. They don't care of what is happening now to the poor people. Quite 90% centrafricans are in great danger, with security and humanitarian situation keeping going deteriorating to the worse. Of course, it seems unfair to penalize people who are in such unfortunate situations this way. BUT HOW TO DO?

Now, I do not want to run my country born down, or want to criticise individuals in the government, or telling all those guys are zeroes. Because the challenge is huge. What I am trying to say with this short intervention is that, in spite of imperfections of international forces on ground in this country, coming to help, the solution can come only from the Centrafricans themselves.

Because, sooner or later, keeping going at this rate, the country will no more exist.