By Qiu Chaoyi, Ouyang Jie from People's Daily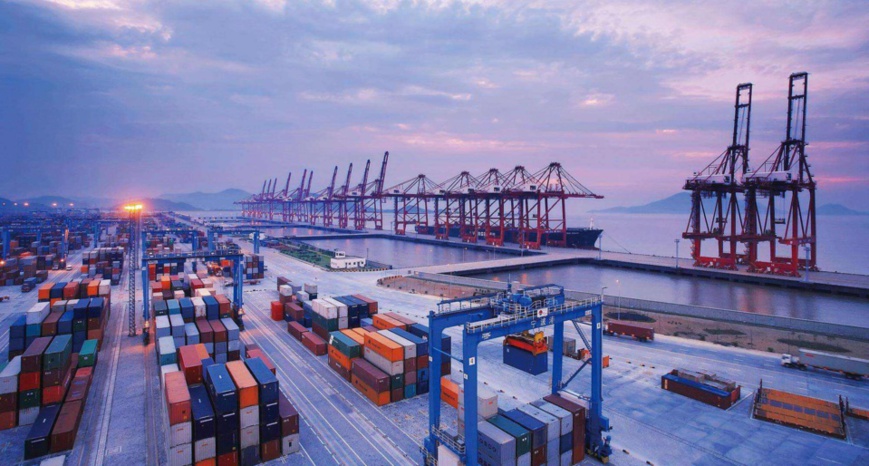 China will continue its steps to improve trade and investment environment, open up for its own development and global prosperity, and create opportunities for its partners backing free trade and investment, a Chinese expert stressed amid the rising trade frictions initiated by the US.

"China's continuous opening-up measures are concrete actions and we firmly safeguard the multilateral trade system under the framework of the World Trade Organization (WTO)," added Li Yong, deputy director of the China Association of International Trade Expert Committee.

The Ministry of Commerce has reiterated China's resolution to push ahead with reform and opening up, releasing a clear message in this respect, he pointed out, further explaining that as an established policy of China, opening up aims to better integrate it into the global economy, and to expand the cake of win-win results.

"Opening up has contributed to China's economic achievements during the past 40 years, and will be further enhanced to realize the country's high-quality growth in the future," Li said.

The expert underlined that opening up is a strategic choice the country has made based on its own development needs, and also a concrete move to drive economic globalization and benefit the public across the world.

The general direction of China's reform and opening up stems from its own development demands and international responsibility, and will not be affected by external pressure, he highlighted.

The trade war started by the US against China is a result of both its domestic political problems and an absurd logic, but it will never bring a stop to China's opening-up or disturb the country's progress, according to Li Wei, director of the Institute of America and Oceania Study under the Ministry of Commerce, reaffirming that China, instead, will expand opening up for stronger reforms and higher-quality development.

China has taken a series of measures to further open up and firmly support economic globalization, Li Yong said.

The country not only disclosed a timetable to implement 11 measures to open up the financial sector, but also unveiled a new negative list for foreign investment, in which it details opening-up measures in 22 fields and reducing restrictive measures by nearly one fourth.

In addition, the State Council of China released guidelines to propel investment liberalization and facilitation, strengthen protection of intellectual property rights (IPR) and ban the forced technology transfer.

The country also takes proactive measures to expand imports. It has lowered import tariffs on nearly 1,700 products including vehicles, auto parts and consumer goods from July 1.

Earlier this month, the general office of the State Council forwarded the statement on expanding imports and promoting trade balance, in which four measures were put forward to improve trade facilitation and liberalization.

In this November, China will host the first China International Import Expo, Li Yong said, vowing that China, which has been very consistent on its opening up, will take .intensified efforts to this end.

According to a report on global trade released by the World Trade Organization (WTO), China tops the world in terms of the exports of commodities and the second in imports, only after the US.

In 2017, China's outward foreign direct investment surpassed $120 billion, ranking the third in the world. It also received $136 billion worth of foreign direct investment, setting a record high.

In the first six months of this year, China's actual use of foreign capital hit 446.29 billion yuan ($66.4 billion) and is expected to continue rising.

"In such a complex situation, China has made the right efforts by adhering to building an open economic system, devoting great energy to expand opening up and improve business environment, striving to control disputes through dialogue and actively safeguarding the multilateral trading system," said Luo Yuze, director of the Research Department of Foreign Economic Relations at the Development Research Center of the State Council.

China's achievement on improving the investment environment is obvious, Luo said.

The 2018 Business Climate Survey Report released by the American Chamber of Commerce in China shows that 64 percent of the organization's member enterprises reported a rise in revenue and 75 percent a profitable year in 2017, the largest proportion over the last three years.

The latest business confidence survey issued by the EU Chamber of Commerce also indicated that more than half of its member companies are planning to expand their businesses in China.

Besides, China was voted again by Japanese multinational manufacturers as the most promising destination for business development, according to a report by the Japan Bank for International Cooperation.

"Strengthening protection of IPR is our solemn commitment to improving investment environment," said Wang Huiyao, president of the Center for China and Globalization.

Wang believes that China's large market and favorable business environment will provide an enormous space for foreign investment, and thereby driving the recovery and development of global economy.