By Dong Feng from People's Daily app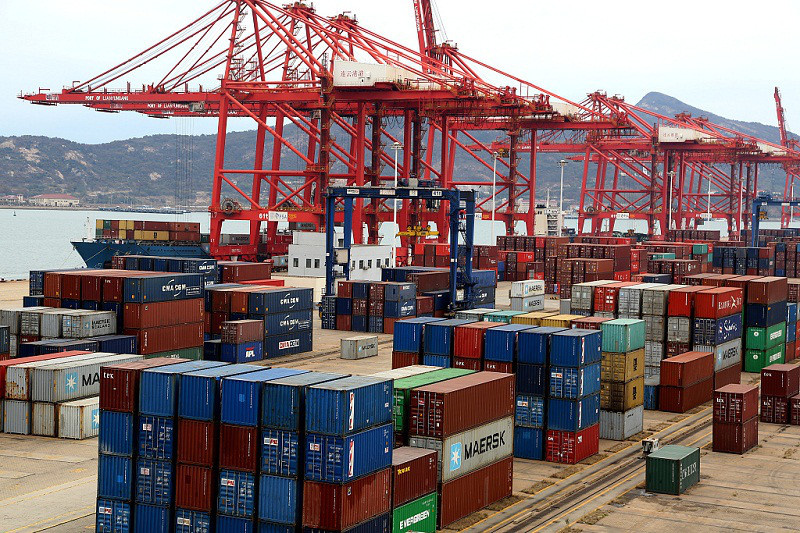 Lianyungang, East China's Jiangsu Province. (Photos: VCG)
The Chinese government is drafting a detailed policy for cross-border e-commerce retail imports with an initial 63 tax items covering consumer technology, food and health care products.

After the expansion, the cross-border retail import list will include over 1,300 tax items, which covers the Chinese consumer demand for more products, according to the State Council executive meeting on November 21.

The meeting clarified that starting from January 2019, regulatory policy for cross-border e-commerce retail imports will continue, and the scope of the policy will be expanded from 15 cities to 22 cities.

The product range will also be expanded to include 63 new tax items, with a single transaction limit. The single transaction limit will be increased from 2,000 yuan ($288) to 5,000 yuan, with an annual transaction limit 20,000 yuan per person per year to 26,000 yuan.

China's cross-border e-commerce retail import regulatory transition policy has been extended twice in 2016 and 2017, respectively.

The updated list will not only continue the supervision of personal use of imported goods, but also continue to be conducive to cross-border e-commerce enterprises to become bigger and stronger, Cao Lei, head of China's E-Commerce Research Center, told the People's Daily.

With lifted limits on tax items, import cross-border e-commerce will see much space to develop, Cao noted.

By streamlining intermediate processes, import cross-border e-commerce companies will improve transaction efficiency, reduce costs, and meet greater demand for cost-effective foreign products in the context of domestic consumption upgrades.

Cross-border import e-commerce might develop in the middle and high-end markets in the future, to deal with changes in various forms of logistics, Cao predicted.

The entire industry is expected to operate on a more standardized approach, he added. Import cross-border e-commerce is ushering in the era of competition in the whole industry chain, and the challenge will be how to create a better user experience in every process.

The policy development is likely trending to be permanent in accordance with the supervision of personal items, Li Pengbo, an analyst at consulting firm 100ec.cn, told the People's Daily.

Li believes the updated policy is an extension of the recently adjourned China International Import Expo, saying that the move is important for industry practitioners.

In 2017, China's cross-border e-commerce retail imports were valued 56.6 billion yuan, an increase of 75.5 percent year-on-year; from January to October, imports reached 67.2 billion yuan, an increase of 53.7 percent year-on-year.

The policy continues to be supportive of cross-border e-commerce imports of personal items, Wang Jian, professor of the University of International Business and Economics, told the People's Daily.

Against this backdrop, domestic consumers' demand for foreign consumer goods continues to rise. The upgraded policies will help improve China's trade balance, Wang noted.

This is also China's way of opening its market to the world, providing more business opportunities to countries in the Belt and Road route and other countries around the world. This will also help Chinese industries integrate in the global market in the long run, he said.