By Zhang Zhiwen, Ding Zi from People's Daily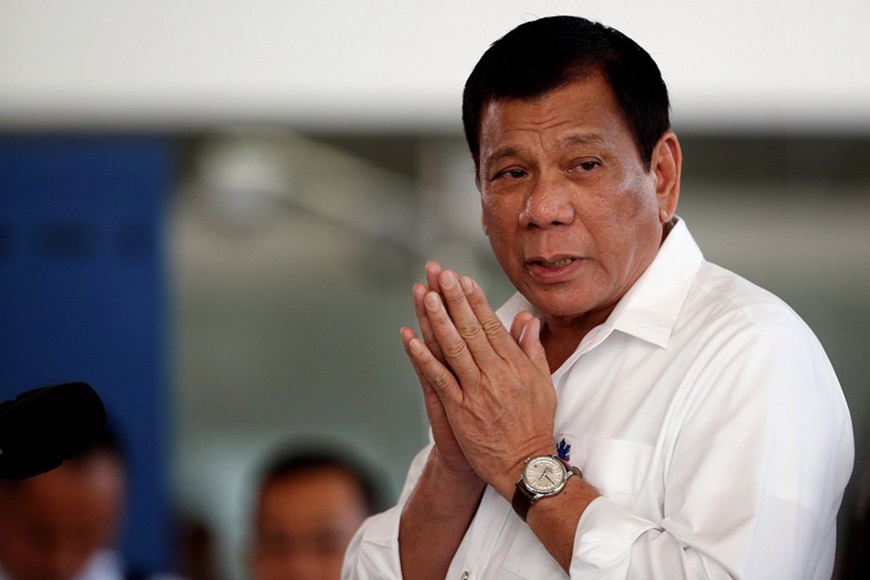 Philippines-China relations are flourishing in the world of openness and innovation, Philippine President Rodrigo Duterte said at a Monday press conference held in southern Philippine city of Davao, before heading to China for the 2018 annual conference of Boao Forum for Asia (BFA).

The Philippine President noted that the forum will help his country expand trade and increase investment, which is in line with the national interests of the Philippines.

At the press conference, Duterte expressed his expectation for talks with Chinese leaders. "We will conduct in-depth discussion on the development of bilateral relations, review the progress made through ceaseless efforts, and seek for paths leading to national and regional prosperity," he said.

He also extended his gratitude to China for the latter's helpful hand in rebuilding the war-torn Philippine city of Marawi.

China plays a significant role in international and regional affairs, Duterte said.

Chinese President Xi Jinping proposed the Belt and Road Initiative, while the Philippines is implementing the "Build, Build, Build" plan, the president said, noting that China plays a very important role in this project, and is also an inseparable part to his country's development.

Duterte told People's Daily that he hopes the two countries could keep enhancing trade cooperation and expects to collaborate with China in human resources.

"China and the Philippines are moving forward on all-round exchanges of national governance, and we are ready to keep enhancing cooperation and mutual assistance," he said.

Duterte disclosed that the Philippines will strengthen economic exchanges with its neighboring countries including China.

"The fate of the Philippines is closely related with that of Asia," he said, adding that Asian economy is expected to grow to over half of the world's total by 2050.

"Devoting ourselves to improving people's livelihood by development, we must make good use of the potential of regional development," Duterte noted.

"I will stress on the BFA annual conference 2018 that the Philippine government will keep optimizing social orders and environment and fighting against corruption, and establish a policy framework that helps the growth of enterprises," he claimed.

He will also reiterate that his government will increase investment in national construction, especially in infrastructure, innovation and connectivity. Besides, the president will persuade business leaders to implement their investment plans at the event.

He noted that Asia's development will be made upon peace and stability, and no mistake is tolerable in this regard.

"At present, transnational crimes, terrorism, extremism and other unresolved conflicts still exist. As responsible countries, we will play our due roles to tackle such challenges that threaten regional peace," he said.