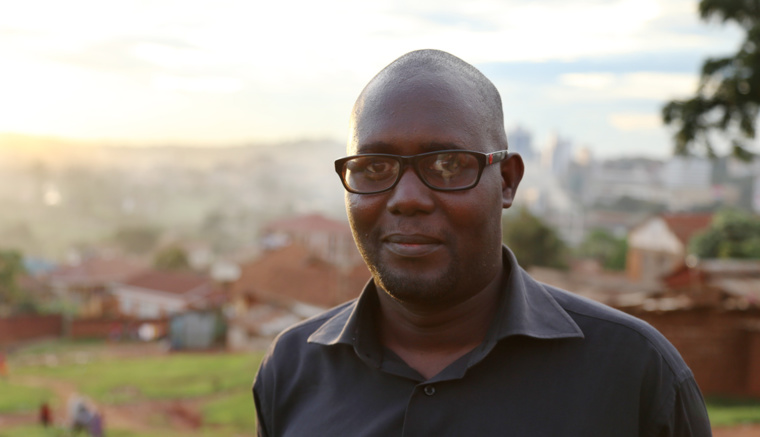 In the second season finale of Al Jazeera's award-winning Africa Investigates, Emmanuel Mutaizibwa leads a team of reporters who go undercover inside Uganda's court system to reveal the price of justice, exposing a chain of corruption that is rotting the country's judiciary to its core.

Although the Global Corruption Perception Index ranks Uganda at 142nd out of 170 countries, the country's law courts used to be seen as free from graft. But a recent report from the country's Anti Corruption Coalition has confirmed an increasingly widespread view – that corruption has seeped into one of the most sacred institutions of the land.

The Al Jazeera investigation begins in Kasangati, a suburban town just north of the capital city, Kampala. The Magistrate's Court in Kasangati plays a central role in the town, but Emmanuel and his team discover that it's as much a place for buying and selling as the town's market.

Emmanuel meets a number of litigants who claim that court officials had swindled money out of them. The only way to substantiate these claims is for Emmanuel to take the plunge and dive into this murky court system.

Posing as litigants and armed with undercover cameras, Emmanuel's team climb a hierarchy of corruption, where they are forced to use bribe money to navigate past officials at every step.

Money is demanded from the very first instance of reporting a crime and the practice reaches shocking heights within the court itself, from the police up to a senior magistrate.

Emmanuel then confronts Uganda's anti-corruption authorities with the video evidence.

"Judicial corruption eats away at the fabric of society," says Al Jazeera English's executive producer Diarmuid Jeffreys. "If police and court officials can be bought off, then how can they ever be trusted?  That's why this story is so important. Emmanuel's remarkable investigation was given extra weight by ordinary citizen activists; hard-working Ugandans determined to hold the corrupt to account and protect the principle that justice should be fair,  impartial and honest. "

Uganda: Temples of Injustice, the fifth and final episode of the second season of Africa Investigates, premiered on Wednesday, 10 November 2014, and repeats on 11 December at 11:30, 12 December at 05:30, 13 December at 18:30, and 14 December at 07:30 CAT.

Watch and embed the full documentary: https://www.youtube.com/watch?v=nVLXH3ciqLQ. 


For more information, visit http://www.aljazeera.com/programmes/africainvestigates/ or http://www.aljazeera.com/news/africa/ or follow #ajafrica on Twitter.