By Meng Xianglin from People's Daily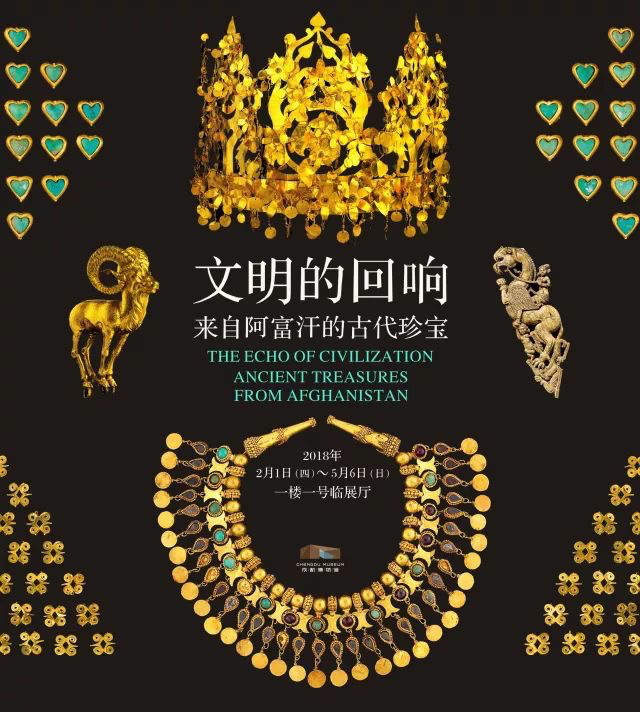 A poster of the theme exhibition "The echo of civilization". (Photo from the official website of Chengdu Museum)
Cultural relics from Afghanistan are on display in Chengdu City, southwest China's Sichuan province. The exhibition showcasing Afghanistan's ancient civilization has been well received by local residents since it started last month.

The exhibition, titled "The Echo of the Civilization", is held at Chengdu Museum. Starting from February 1, the exhibition is free for public visits until May 6th. A total of 231 precious cultural items from the National Museum of Afghanistan are on show.

The exhibited pieces were unearthed at four archeological sites in Tepe Fullol, Ai-Khanum, Tilla Tepe, and Begram, revealing the historic course of ancient Afghanistan from Neolithic Age, Greek civilization, grassland civilization to Kushan civilization.

In addition to the exhibition, the museum also provided opportunities for visitors to learn about ancient Afghan civilization through a series of themed lectures.

In the first lecture of the series on Feb. 11, archaeology professor Luo Erhu from Sichuan University briefed the history of Afghanistan from ancient times to the 2nd century AD, illustrating the country's brilliant civilizations under the clash and fusion of eastern and western cultures.

The exhibition amazed the visitors and gave them a new understanding of Afghanistan, a country frequently associated with war and poverty.

"It's amazing that such a war-torn nation used to have such a brilliant civilization," said a visitor. Some said they were planning for a second visit.

In order to satisfy those who can't make it to the museum and those who want to "own" the relics, the museum offers over 300 types of creative cultural products for sales, including exotic gold decorations, rings, bracelets and earrings.