By Hou Lulu and Wang Zhengqi from People's Daily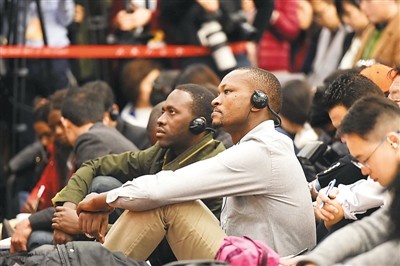 The fight against corruption is among the hottest topics of the upcoming annual sessions of the National People's Congress (NPC) and Chinese People's Political Consultative Conference (CPPCC), also referred as the "two sessions", according to a recent survey by People's Daily Online.

The first session of the 13th NPC and the first session of the 13th CPPCC are scheduled to begin on March 5 and 3, respectively, in Beijing. The two conferences are of great significance for China's future reform and development.

The survey launched by People's Daily Online ahead of the important political event covered corruption crackdown, social security, reform and opening up, rural vitalization, cultural confidence and other topics the Chinese are concerned about for the "two sessions". The poll, conducted from February 8 to 27, reached over 4.21 million netizens.

Anti-corruption campaign, social security, education reform, medical reform and poverty alleviation were selected as the five topics of most concern, while reform and opening up and rural vitalization were among the hottest emerging topics, the poll found.

It is not the first time for corruption crackdown to be included in the list, as it has dominated seven annual "two sessions" surveys during the past 16 years.

China maintained a tough stance on fighting corruption over the last year. Among major events of this kind in 2017, the pilot reform of the national supervision system received the most attention from the public, followed by the repatriation of over half of the "Red Notice" corruption fugitives.

Another survey done by People's Daily Online in 16 provinces and cities revealed that anti-corruption campaigns targeting lower-ranking officials were also of concern. Many of the respondents believe that these campaigns have a closer relationship with people's lives.

Aside from anti-corruption, national pool of pensions was also a focus of Chinese people. Over 40% of the respondents said that the elderly in 'empty nests' are the most insecure group. They also voiced concerns about the problems of China's elderly care industry, such as the short supply of nursing facilities and high service costs.

Education reform came back as one of the top 3 anticipated topics for the "two sessions" after 13 years. More than half of the respondents believe that the rural-urban education gap has narrowed over the last year.

How to improve education in rural areas, especially remote areas, is also a focus of attention. The netizens called on more efforts to boost rural compulsory education, enhance team building of rural teachers and optimizing school distribution in remote areas.

Reform and opening up, as well as rural vitalization, which were first taken as options in the survey, were 7th and 9th on the list.