By Lu Yanan from People's Daily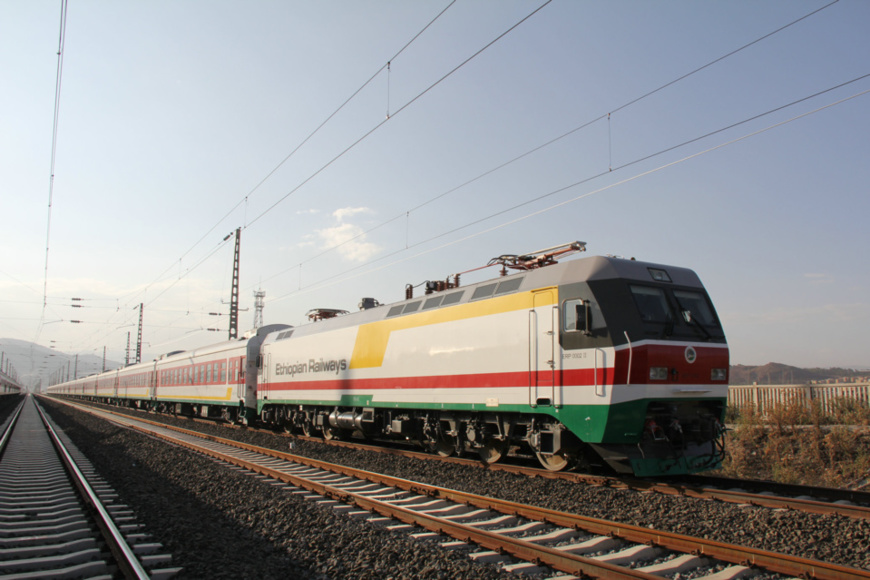 The construction of the Belt and Road brought effective investment and valuable assets to participating countries rather than the so-called debt trap, a senior Chinese official told a press conference on Monday, stressing that it boosted local economy and improved people's livelihood as well.

Ning Jizhe, chief of the National Bureau of Statistics and deputy head of the National Development and Reform Commission, said so when refuting the doubts that China, by providing loans to Belt and Road projects without considering the debt situation and paying ability of involved countries, increased the debt burdens of host countries and in this way took control of them.

Some also worry that exorbitant debts of some host governments may add the risks of Belt and Road projects, although remarkable results have been yielded from the co-construction of the Belt and Road.

The Belt and Road construction projects, on both connectivity and capacity cooperation, had to go through scientific feasibility studies and strict loan reviews, with binding requirements on the proportion of property investment to total investment, asset-liability ratio and capital return, Ning said, concluding that these projects by no means worsened the debt burdens.

It would take a longer period to get return on investment for some infrastructure projects, but these projects could create long-term effects, and the assets are tangible and their price wouldeventuallygo up, he told the press conference of the Information Office of the State Council.

"The debt issues of some countries are not necessarily connected with the Belt and Road construction and relevant projects, as those countries have already been in huge debt with other countries and international financial organizations," Ning pointed out.

"China is a late comer whose enterprises have not been engaged in overseas business for too long. It is not the biggest creditor," he added.

Debt management has already been high on China's agenda when conducting investment cooperation with involved countries, according to the official.

China always stick to an economic benefit-oriented philosophy when making investment or financing Belt and Road projects, he said, elaborating that the country extended loans and supports project construction based on the real conditions of relevant countries, and avoids creating more debt risks or increasing fiscal burdens of the host countries.

The China-proposed Belt and Road Initiative is aimed at improving global chains of supply, value and industry through strengthening connectivity, according to China's Assistant Foreign Minister Zhang Jun.

He explained that the co-construction of the initiative wouldallow those geographically-disadvantaged countries to better take part in globalization and benefited more from the global value chain, thus getting more energy for self-development and making greater contribution to global economic growth.

"The Belt and Road construction formed a stark contrast to the unilateral and protectionist practices of some countries," he added.

China wouldtake solid steps to move forward the Belt and Road construction, pledged Qian Keming, Vice Minister of Commerce, citing the first China International Import Expo as one of such efforts.

China wouldinnovate the approaches of trade and investment cooperation by integrating cutting-edge technologies, such as e-commerce, big data, cloud computing, and artificial intelligence, into Belt and Road construction while pushing ahead some key projects, said Qian.

The country wouldstep up construction of platforms for opening up, including pilot Free Trade Zones (FTZs), Hainan free trade port, cross-border economic cooperation zones and overseas economic zones, he added.

It wouldwork to create a big market of Belt and Road by accelerating regional economic integration, and building a high-standard free trade area along with Belt and Road countries, the official said.

China will, according to him, implement the management system of pre-establishment national treatment plus a negative list across the board, strengthen the protection of intellectual property right and fulfill the Trade Facilitation Agreement (TFA) of the World Trade Organization.