By Han Xiaoming, Huan Xiang from People's Daily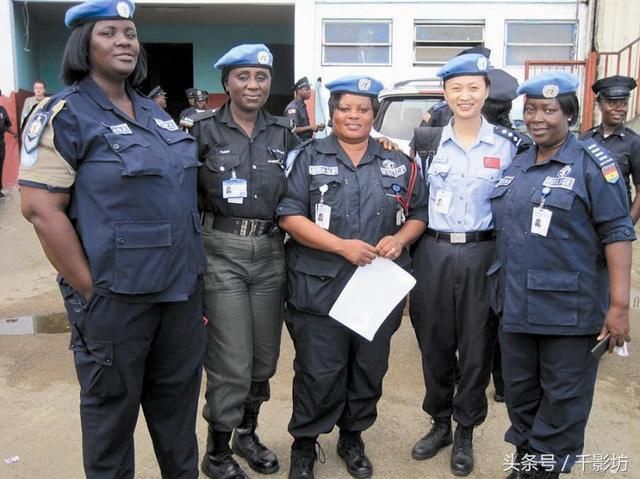 China has played a constructive role in safeguarding and promoting peace and security of Africa in recent years, while sparing no effort to support the continent's economic progress.

China has contributed to Africa's peace and security affairs in an active and constructive way, and put into place its military aid plan for Africa, Special Representative of the Chinese Government on African Affairs Xu Jinghu said when elaborating on the four highlights of China-Africa cooperation on peace and security.

China has also mediated the hot-spot issues of Africa, promoted peace talks, and supported Africans to solve problems in their own way, she told a press conference of the Beijing Summit of the Forum on China-Africa Cooperation (FOCAC) on Sept. 1, adding that what China did has been recognized and welcomed by countries involved.

China also made proactive contribution to Africa's maritime security, Xu said, citing the fleets sent by China to Somalia waters and the escort mission under the UN framework.

Besides, China has dispatched the most peacekeepers to Africa among the permanent members of the UN Security Council, and it is also the second largest financial contributor to the UN peacekeeping missions, the representative said.

With the rising Sino-African political and economic relations, China has promoted win-win economic cooperation, mutual assistance in security matters, and solidarity in international affairs, said an article published on Quartz Africa.

The article gave a high recognition on China's efforts to find an effective solution to Africa's security issues through promoting the latter's development.

China appointed the Special Representative of the Chinese Government on African Affairs since May 2007 to mediate hop-spot issues of Africa. The practice has made unique and constructive contribution to the continent's peace and security.

At each UN ministerial conference on African construction and peace, China has called on the international community to help the continent enhance the capability of peace and security, by firmly supporting Africa in counter-terrorism moves, helping Africa address the root causes of conflicts, and playing actively the role of regional organizations.

At present, around 2,000 Chinese peacemakers are deployed at 5 African mission zones, and Chinese Navy has sent a total of 30 batches of escort formation to conduct missions in the Gulf of Aden and the waters off Somalia, protecting more than 6,000 Chinese and foreign vessels.

Sudan Tribune hailed China as a reliable friend and key cooperation partner of Africa, saying that China's moves are open and transparent without other intentions, and its proposals have been well accepted by all sides.

In the Democratic Republic of the Congo, Chinese medical units on UN peacekeeping operations have established friendship pairs with local SOS Children's Villages. Every batch of peacekeepers would have a handover at the villages when they finish their shift at the mission zone.

In Liberia, Chinese peacekeeping engineering unit stuck to their posts even during the Ebola burst, and finally completed the country's first foreign-aided Ebola treatment center after working 28 days consecutively.

In Mali where the temperature goes up to nearly 50 degrees Celsius in dry season, Chinese peacekeepers constructed a second-level hospital in less than four months.

Besides, the anti-explosion, patrol and guarding courses offered by Chinese peacekeeping infantry battalion in South Sudan have been made into textbooks for the peacekeeping troops of each country.

China supports African countries' efforts in independently resolving their continent's issues in their own way, China pledged, adding that based on the principles of respecting the wills of African countries, not interfering in African countries' internal affairs and observing the basic norms governing international relations, China will play a constructive role in maintaining and promoting peace and security in Africa. 

The solemn commitments made by China are transforming into practical actions to deepen the China-Africa cooperation on peace and security.