By Liu Lingling from People's Daily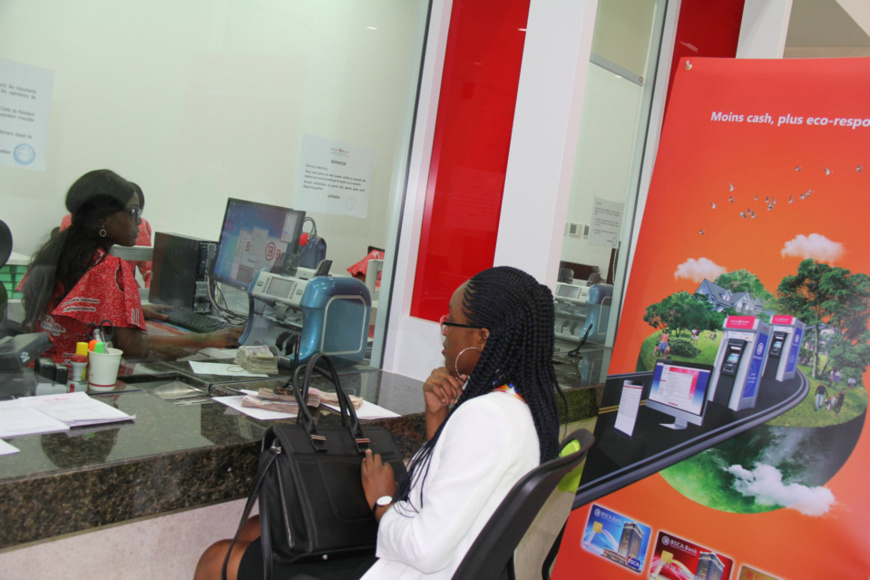 China and Africa have witnessed expanded and upgraded financial cooperation over the past three years. It is a result of the great efforts made by China to accelerate African countries' industrialization and modernization. China has helped Africa addressed its core development challenges such as capital shortage and underdeveloped infrastructure.

May to August each year is the busiest time for the factory of China-Africa Cotton Zambia Limited located in Chipata, capital city of Zambia's Eastern Province.

The factory, jointly built by China-Africa Development Fund and a texture company from Qingdao, eastern China's Shandong province, has motivated local cotton planting and increased farmers' income thanks to the quality and productive cotton industry of Zambia, and the innovative order-based farming model.

So far China-Africa Cotton has established factories in Zambia, Malawi and Mozambique, benefiting more than 200,000 local farmers, and making huge contribution to China-Africa cooperation on agricultural modernization.

At the Johannesburg Summit of the Forum on China-Africa Cooperation (FOCAC), Chinese President Xi Jinping declared $5 billion of additional capital for the China-Africa Development Fund, making the total number rise to $10 billion.

The fund has accumulatively invested more than $4.6 billion in 92 projects in 36 African countries, which has levered nearly $23 billion of investment from Chinese companies in Africa.

At present, the China-Africa Development Fund, investing in multiple sectors such as infrastructure, agriculture and manufacturing, is making both economic and social benefits to local communities.

"Financial institutions, including banks, have built bridges for China-Africa economic and trade cooperation," said Wang Lubin, Chief Representative Officer of Industrial and Commercial Bank of China (ICBC) African Representative Office.

By the end of this March, ICBC and its partner, Standard Bank of South Africa, have together provided finance for 35 projects in Africa, and levered an investment of more than $20 billion. Their cooperation has accelerated a great number of significant infrastructure and livelihood projects.

The financial cooperation between China and African countries have brought advanced ideas to local communities, and offered secured and convenient payment methods, substantially optimizing the modernized financial system for Africa.

At present, China's UnionPay bank cards are accepted by most of the ATMs of the four major banks in South Africa for withdrawal service. As a matter of fact, it is accepted in 50 countries and regions in Africa, and more and more local banks in Africa are issuing UnionPay cards.

Now, UnionPay's acceptance coverage in Uganda is over 80%, according to Stephen Mukweli, CEO of Post Bank Uganda.

"In China, citizens only need their mobile phones in hand when they go out. It is believed that such secured and convenient mobile payment service will become available for more and more African citizens as China-Africa financial cooperation continues to deepen," said Thulani Gcabashe, chairman of the Standard Bank of South Africa, who has visited China for many times.

Africa is an important part in the Belt and Road construction. In the past 5 years since the proposal of the Belt and Road Initiative, Chinese financial institutions have provided diversified products and multi-layered financial supports to align national development strategies of African countries with the Belt and Road Initiative.

Chairman Mohamed Eletreby of Egypt's national bank Banque Misr told People's Daily that Egypt and China enhanced cooperation in multiple sectors since the proposal of the Belt and Road Initiative.

The central banks of the two countries signed a currency swap agreement at the end of 2016, he introduced, adding that it facilitated bilateral trade and investment, and promoted the accommodation of funds between the two countries.

The Beijing Summit of the FOCAC is scheduled to be kicked off this September. Eletreby, who is about to attend the meeting, said that the Belt and Road construction promoted accommodation of funds between China and African countries including Egypt. He is expecting that the summit will inject new energy into bilateral financial cooperation.