By Zhang Penghui, People's Daily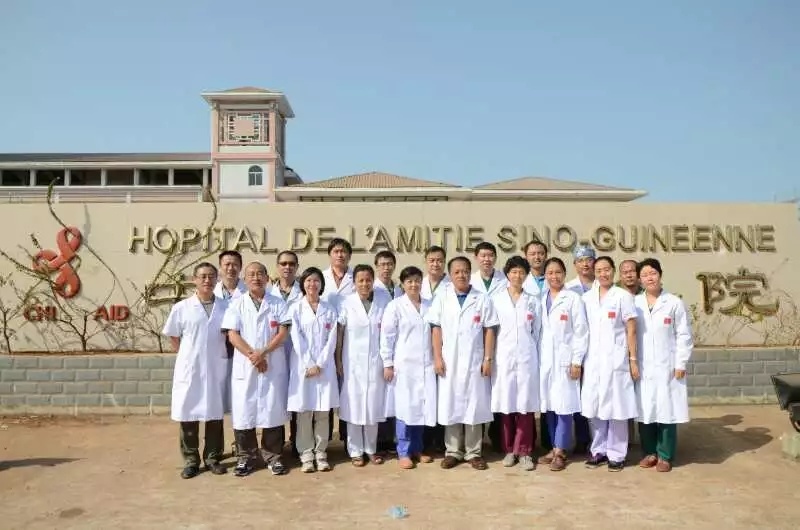 China and Ghana announced to co-produce the first feature film titled "Ebola" in Beijing just ahead of the Beijing Summit of the Forum on China-Africa Cooperation (FOCAC).

The film commemorating Chinese medical aid to West Africa against the Ebola epidemic after the outburst of the virus in 2014 is the first co-production between China and Africa.

Africa and China have gained fruitful results in recent years' cooperation on public health and people-to-people exchanges, said Ghana's Ambassador to China Edward Boateng, adding that the film "Ebola" is of special significance as the first co-produced film between Ghana and China.

In early 2014, the deadly Ebola disease broke out in such West African countries as Guinea, Sierra Leone and Liberia, causing more than 20,000 infections with a death rate of over 60 percent. Many airlines suspended or cancelled their flights in and out of Sierra Leone and Liberia then.

It was the Chinese medical workers who headed into the danger at the most critical moment and started the largest medical foreign aid campaign in the history of the People's Republic of China.

Chinese government sent more than 1,200 medical personnel to West Africa to fight against Ebola and prevent infection. In addition, China also provided four rounds of aids worth over $120 million to 13 countries including the epidemic-hit areas and surrounding countries.

The highly infectious virus and the heat in West Africa were both severe challenges for Chinese medical workers, which even caused fever for some of them.

"It took at least 40 minutes and 41 procedures to put on and off the personal protective equipment," said Song Caiping on the medical team of the Chinese People's Liberation Army (PLA) to Liberia. Their masks were often soaked by the vapor created by their breaths due to the high temperature and heavy protection suit.

Fortunately, the hard work of Chinese medical staff paid off. In Liberia, multiple Ebola patients finally walked out of wards, including a little child Robert. He danced happily for the medical staff the moment he knew he was cured.

China has always taken the lead in the global anti-Ebola campaign, as AllAfrica.com pointed out in a report. Chinese medical personnel showed their love and caring facing the relentless disease, and fought side by side with African countries after the epidemic broke out. It indicated the essence of China-Africa friendship, and also the sense of responsibilities of China.

Filmmakers from both countries interviewed tens of Chinese medical workers who were participated in the anti-Ebola campaign and Ebola patients who survived the deadly disease, said Shen Jian, a producer from the Chinese side, adding that they were all touched by the stories.

The film is scheduled to be shown in 2020 in celebrating the 20th anniversary of the FOCAC, Shen disclosed.