By Li Ning from People's Daily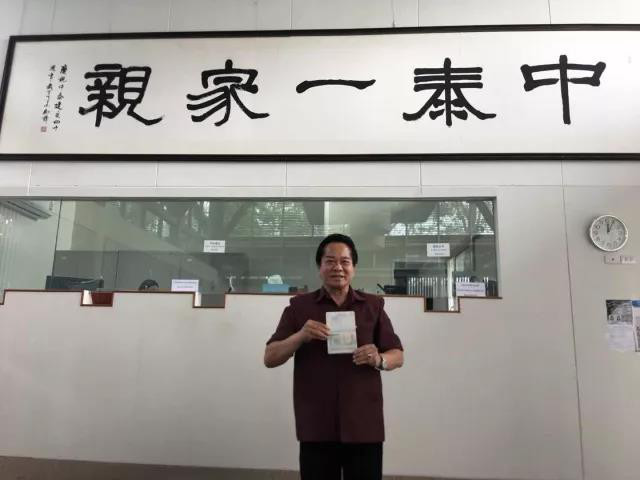 Metha Wanapat, expert from Thailand, is given the confirmation letter for high-level foreign talents on March 1, which is the first issued by Yunnan Provincial Administration of Foreign Experts Affairs. He was employed as foreign expert by the Academe of Grassland and Animal Science, Yunnan based on a talent introduction program of the province in 2017. (Photo from website of the State Administration of Foreign Experts Affairs)
All the places across China, starting from March 1, have been required to adopt a new policy that allows easier visa permits for foreign professionals and high-skilled workers, China's administrative agency of foreign experts announced recently.

It is part of the efforts to lure talents in a more active, open and effective way, according to the State Administration of Foreign Experts Affairs.

According to the new rules, the expiration date of the visa could be extended to five to 10 years after issuance, with multiple entries and 180-day-stays for a single entry.

Spouses and minor children of the applicants could gain the same visa, as early as the day after filing applications. Foreign talents could get their confirmation of qualification and work permit in five and three working days, respectively.

All the applicants and their family members are given a visa fee waiver, even for urgent applications.

The applicants could encompass those who qualify as high-end talents in the Categories of Foreigners Working in China, including scientists, entrepreneurs, leading figures in technology-intensive sectors, high-skilled workers and other elites needed by China's economic and social progress, the rules said.

Local offices are required to issue confirmation letter to those talents that covered by the rules after they arrived in China, said the administration.

Southwest China's Yunnan province issued its first foreign talent visa to Metha Wanapat, a Thai zoologist on March 1. The expert, who has made multiple trips to Yunnan for academic exchanges in the past few years, was given a visa with the validity of 10 years and multiple entries.

Owing to convenience in exit and entry brought by the new visa policy, more and more foreign talents will be attracted to Yunnan for exchanges, said the expert after receiving the visa.

The policy has been given thumbs up by both foreign talents and domestic employers over the past two months since it was launched in Beijing, Shanghai, Tianjin, Guangdong and dozens of other cities and provinces on January 1.