By Liu Lingling from People's Daily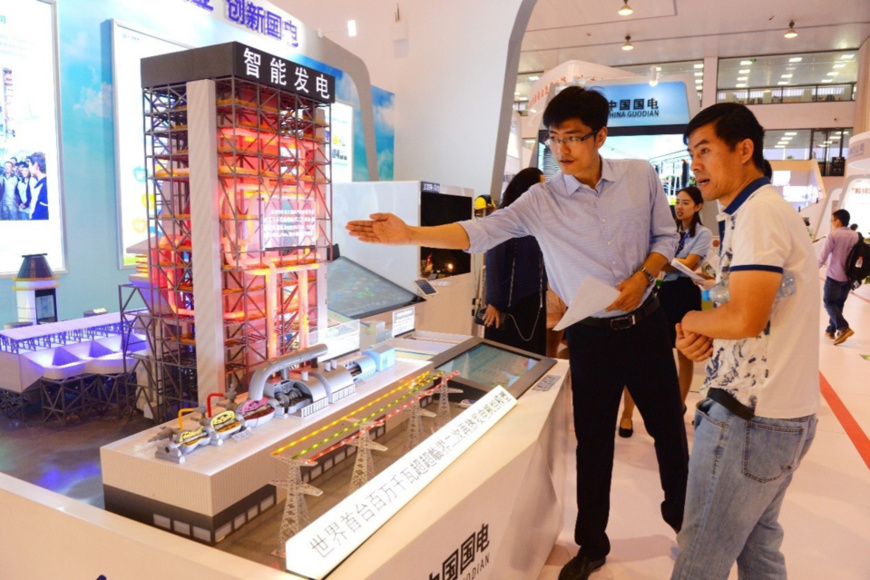 The scale model of the world's first GW double reheat ultra supercritical unit is exhibited in Beijing, Sept. 18, 2017. China's central SOEs were awarded over 400 national sci&tech prizes since the 18th CPC National Congress and owned more than 480,000 patents in total. (Photo from CFP)
China became one of the top five origins of patent applications submitted to European Patent Office (EPO) in 2017 and hit a new high in the number of applications, according to the EPO's press conference on Wednesday in Brussels.

The EPO statistics showed that the number of patent applications from outside Europe grew by 3.9 percent from a year ago to 166,000 in 2017, of which 8,330 applications were filed by China, up 16.6 percent over the previous year.

It made the world's second largest economy the fifth largest origin of EPO patent applications for the first time, surpassing Switzerland and ranking only after the US, Germany, Japan and France.

Data revealed that China's patent applications at home and abroad totaled about 3.7 million last year, of which about 1.84 million were granted with patents.

These applications from China, featuring larger number, improved quality and optimized structure, signified China's substantial improvement of overall creativity and efficiency.

China's high-tech manufacturing, ranging from quantum satellite "Micius", global network of Beidou satellites to FAST, the Five-hundred-meter Aperture Spherical Radio Telescope, has gained worldwide attention. Mobile payment and shared bikes also win many likes from other countries.

Chinese companies such as Huawei are full of dynamic innovation thanks to the decision makers' strong support to startups, innovation, as well as emerging business forms like sharing and digital economy.

Huawei, with 2,398 applications, topped the list of companies, and most of them are patents for new inventions, data from EPO reveled.

According to statistics, China spent 1.76 trillion yuan ($278.05 billion) on research and development in 2017, seeing a growth of 70.9 percent compared with the 2012 figure. In addition to the increased spending, Chinese government adopted policies to cultivate domestic talents and attract overseas elites.

Beijing, for instance, recently rolled out favorable exit and entry policies to lure overseas talents for tech hub Zhongguancun, known as China's "Silicon Valley".