By Zhu Dongjun from People's Daily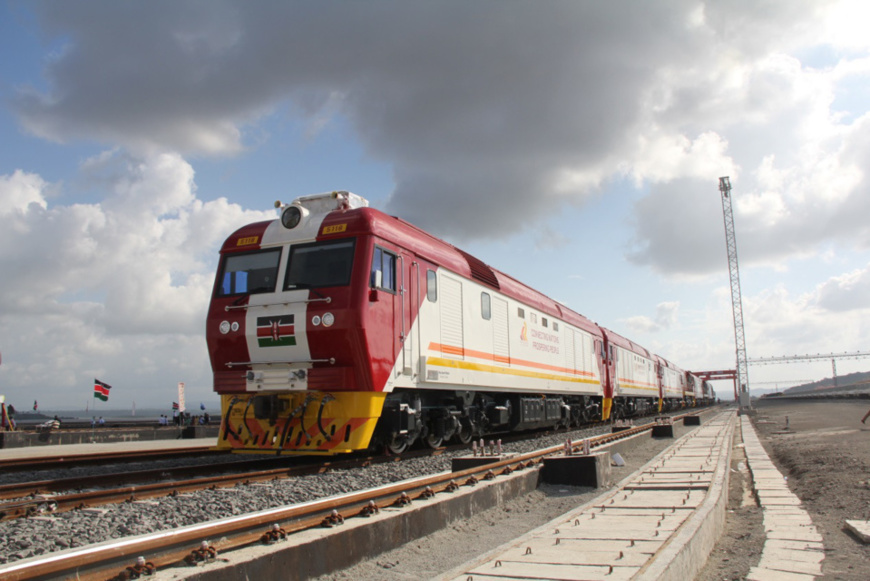 A Chinese-made train on Kenya's Mombasa-Nairobi Railway, an important railway line in East Africa. (Photo by Li Zhiwei from People's Daily)
China's outbound investment has become more prudent and rational, Chinese Commerce Minister Zhong Shan said at a press conference during the first session of the 13th National People's Congress on Mar. 11.

When answering a question about the slowdown of China's outbound investment in 2017, the minister attributed the decline to tightened control of those irrational deals.

Currently, China's outbound investment is in a sound condition as a whole as it follows the law of economic growth and is welcomed by destination countries, Zhong said.

The country has been expanding its outbound investment and has now grown into a major global investor that ranks among the top of the world. In 2017, the outbound direct investment (ODI) stood at $124.6 billion, he added.

The structure of outbound investment has been optimized step by step, as more investment has been put in high-tech and capital-intensive industries, besides in labor-intensive sectors.

Not only small and medium enterprises, large companies have become investors as well, said the minister, pointing out at the same time that developed countries have joined developing nations to become a main destination of China's outbound investment as well.

The Chinese investment has advanced industrialization in destination countries, increased their fiscal revenues and improved their economic growth as well as people's livelihood, Zhong pointed out.

Last year, Chinese investment created 1.35 million jobs in destination countries while contributing over $30 billion in taxes there, he added.