By Wang Ke from People's Daily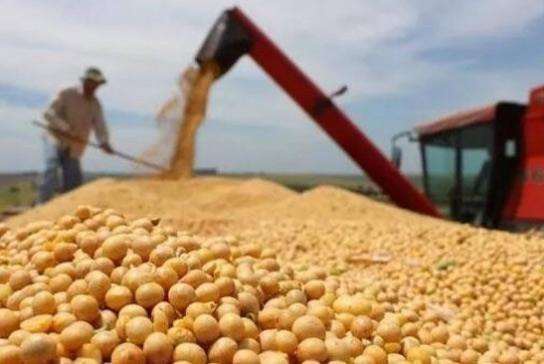 China is now making efforts to establish a more diversified soybean supply system by increasing the import sources and adjusting domestic production of oil-bearing crops, insider from China's major grain stockpiler said, adding that the soybeans imported from other countries except the US can meet China's daily demands.

China Grain Reserves Corporation (Sinograin) has expanded the purchase from South America, who contributed over 90 percent to about 2.5 million tons of imported soybeans in May.

In addition, the company is studying the feasibility to import oilseeds from emerging producing areas such as the Black Sea region. In recent years, the soybeans and sunflower seeds from Ukraine and Russia have experienced rapid growth in both production and export.

The imported soybeans from the rest of the world other than the US can meet the daily operation demands, according to Sino Grain, adding that no halt of production, short supply, or sharp rise of price has occurred.

"Some short supply can totally be solved by diversifying the supply channel," a responsible person from Sino Grain stressed, responding to the guess that China still has to import certain amount of soybeans from the US to cope with the short supply caused by the trade frictions.

The company said China will increase its import of soybeans from major production areas such as South America and Canada, as these places enjoy huge potential in production and supply. Argentina, in particular, is expected to increase over 15 million tons of supply after it recovers production.

In addition, Brazil is likely to increase its production area of soybeans and drive up production by over 5 million tons. Besides, Belt and Road countries such as Ukraine and Russia can also become potential soybean suppliers of China.

China's demand for soybeans may experience a decline, said the responsible person, elaborating that on one hand, China can import more soybean meals and other miscellaneous meals to guarantee the supply of fodder and protein, while on the other hand, domestic fodder industry is working on the technology of low-protein formula fodder.

Domestic oilseeds production still has certain rising space, according to the company, adding that supply-side structural reform for agricultural industry launched by both central and local governments have reaped fruits, including the adjustment of planting structure in the transition zones of planting regions and cattle-producing regions, as well as the expansion of soybean plantation.

In addition, to grow rapeseeds on the winterly idle land alongside the Yangtze River will also increase the domestic supply of oilseeds.