By Hou Lulu from People's Daily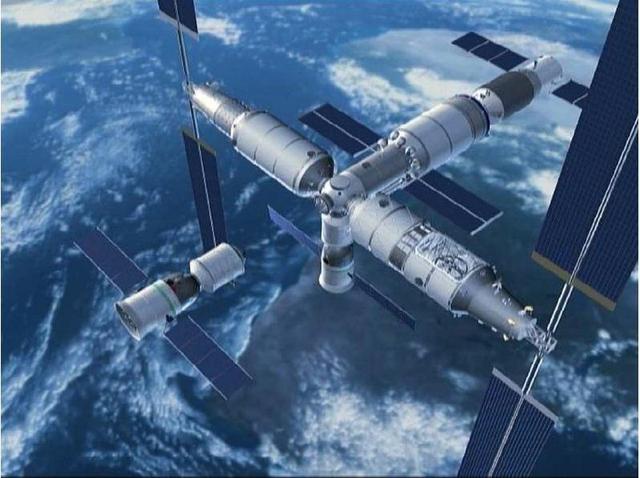 China will launch the core module of its space station around 2020, an insider disclosed recently, adding that the country has entered the third phase of its three-step strategy for a manned space program.

China's space station will be comprised of a core module and two attached labs, each weighing more than 20 tons. The core module -- the key cabin that manages the entire structure -- will be put into orbit first, after which cargo spacecraft carrying daily necessities and equipment the astronauts need will be launched, said Zhou Jianping, chief designer of China's manned space program.

Two laboratory cabins will be put into place before the station is ready for experiments and scientific research, Zhou, who is also a member of the 13th National Committee of the Chinese People's Political Consultative Conference (CPPCC), said on the sidelines of the ongoing "two sessions".

The space station will also be attached with an "optical module" carrying a two-metre diameter space telescope similar to the Hubble Space Telescope but with a wider field of view, domestic media reported, saying that these facilities are now being designed.

Upon the completion of the space station by around 2022, scientific researches on space life and materials, microgravity, as well as basic physics and astronomy will be conducted.

Core technologies related to extravehicular operations will be further verified during the test on the core module, Zhou said, illustrating that Chinese researchers are designing a new generation of extravehicular mobility spacesuit that can allow astronauts to conduct activities over an extended period outside the spacecraft, as Chinese astronauts will need to carry out complicated extravehicular operations to install or fine-tune equipment inaccessible from inside the station.

Scientific payloads of different kinds will be placed into orbit, and astronauts will have to install or test the equipment outside the station with the help of mechanical arms, Zhou explained.

Some complicated missions may last five to six hours or require a number of space walks to complete, said Zhou.

Zhou said once the station begins formal operation, it will be manned by three astronauts in extended shifts lasting several months. During handovers between shifts, the station will accommodate up to six astronauts.

The team of astronauts is expected to grow, and include astronauts from different backgrounds including engineers and payload specialists, said Zhou, adding that previously astronauts were mainly pilots.