By Zhong Sheng from People's Daily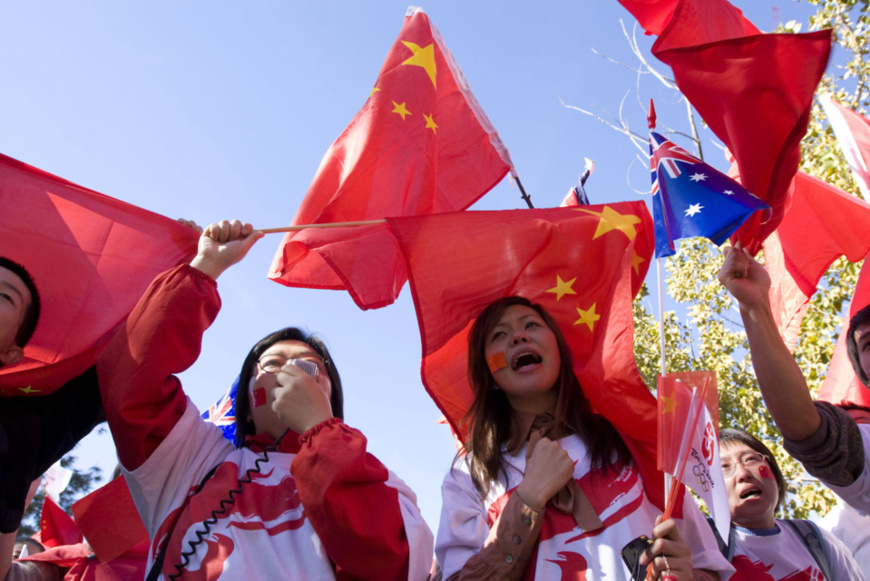 "Keep your eyes on the sun and you will not see the shadows" is a traditionally held truth in Australia. But recently the advice was not so well practiced as some Australians were viewing China negatively and refusing to let the summer sun shine in their hearts.

Days earlier, some Australian media fabricated news about China's influence and infiltration in Australia, and then some unprincipled Australian politicians, influenced by those reports, claimed that a line should be drawn in Australia-China relations.

Those remarks, which were full of prejudice against China, poisoned the atmosphere between the two countries, and tarnished the foundation of mutual trust and bilateral cooperation.

Some Australian media were so imaginative that they liked to create jaw-dropping reports. For instance, they would like to throw ill-intentioned remarks about China, and claim that China is watching Australia with bad intentions.

In their reports, Chinese students were ill-intentioned to undermine Australia's academic freedom of speech. Chinese businessmen were ill-intentioned to grab Australia's national secrets, and China was ill-intentioned to influence and interfere in Australia's domestic politics.

The reports had not only groundlessly criticized the Chinese government, but also maligned overseas Chinese students and overseas Chinese. The racist and hysterical paranoia of the Australian media had tarnished the country's image as a multicultural society.

Fact is a mirror, in which some Australian media's ridiculousness was truly revealed. The reports, which were full of contradictions and flaws, had incited anger and protests among overseas Chinese in Australia, and were regarded as intolerable among many Australians.

In recent years, many Australian scholars have clarified that the media allegation that China is a "destructive force" in Australia is untrue. Those ill-intentioned media will not win by law.

In November, the Herald Sun, the highest-circulating newspaper in Australia, published a notice to correct its previous distorted reports about overseas Chinese.

Australian politicians' and media's anxiety over China had exposed their speculative attitude in developing foreign relations. The mindset is seen in a recently released foreign affairs white paper.

In the first white paper of its kind ever released after 2003, Australia admits that China's sustainable economic development has provided an important opportunity for its development, and Australia is committed to a strong and constructive comprehensive strategic partnership with China and welcomes a bigger role by China in international and regional affairs.

However, the paper also criticizes China for influencing Australia's security and putting the country at higher risk. The contradictive remarks seem to reflect that Australia, assuming itself as a strong country, is viewing China as both an important partner and a potential source of danger.

By thinking and doing so, Australia actually is looking for an imaginary enemy for no reason.

A country with darkness deep inside its heart is not able to walk under the sun. The recent attitudes of Australian media and politicians are neither good to bilateral relations nor to the development of Australia itself.

China always follows the important principle of mutual respect and non-interference in each other's internal affairs when developing relations with other countries.

The principle also works when it comes to China's ties with Australia. China has no intention to either interfere in Australia's domestic affairs or influence the country's domestic politics through donations.

If having a just mindset, the Australian side would come to realize that as two important Asia-Pacific countries, China and Australia have no historical grievance or fundamental conflict of interests, and instead, they can be forward-thinking and engage in the building of a long-term stable and expectable partnership.

And that direction is what China has always been endeavoring to bring its relations with Australia to.

The Australian government and media should be realistic in dealing with China, abandon political prejudice against China, and properly handle disputes and sensitive issues through dialogue and exchanges.

That is the only right choice conforming to Australia's fundamental interests and the benefit of the Asia-Pacific region as a whole.