Source: Global Times and People's Daily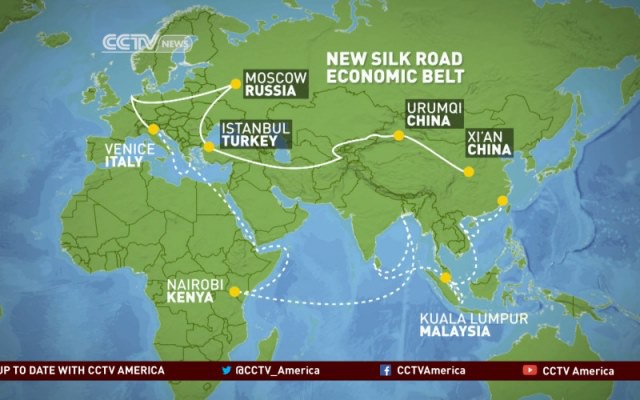 The Belt and Road Forum for International Cooperation will be held in Beijing from May 14 to 15. Apart from 29 heads of state and government leaders, representatives of 61 international organizations and delegates from 110 countries, the secretary-general of the United Nations, the presidents of the World Bank and the International Monetary Fund will attend. The initiative's strong appeal has played a determining role in attracting such a large number of significant figures to the summit.

However, some overseas media outlets are still prejudiced against China's initiative, regarding the One Belt and One Road as the country's geopolitical strategy.

Based on this mentality, any program related to the Belt and Road initiative is viewed as an attempt by Beijing to grab more strategic space, and as the Chinese government does not have enough capital to support its ambitions, all the investment projects related to the initiative are regarded as a form of Chinese enterprises pledging allegiance to the government. This is not true.

Connectivity is a global trend. Compared with the domestic market and a few successful economic communities, international exchanges and collaboration have more potential to bring economic growth.

Beijing's Belt and Road initiative has answered the economic call of regional countries and inspired them to think more about establishing development communities.

China will not squander money for its political goals. The Belt and Road initiative will direct China's excess capacity to reach the world in a more orderly manner, and establish mutually beneficial ties with participants under market principles.

The Belt and Road initiative highlights extensive consultation, joint contribution and shared benefits. All participants are equal, and there will be no hegemonic or politically dependent relationships.

Globalization and international democracy have paved the way for the Belt and Road initiative. With more economic opportunities, participant countries are more willing to integrate themselves into global development trends and become a part of the profit chain.

It is of vital importance to enhance infrastructure construction and connectivity for any country. The positive and peaceful atmosphere created by the Belt and Road initiative will help mobilize resources for mutual benefits.

China always plans ahead. The Belt and Road initiative has gradually become a grand vision that can offer guidance and boost the confidence of regional countries. Concrete actions have already been taken in countries along the route.

The Belt and Road initiative is poised to start a new wave of infrastructure construction and exert some historical effects. Suspicions and criticisms are normal at the current stage, which may make the initiative even more anticipated.