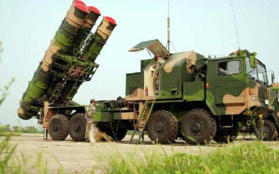 South Korea will become a puppet of US policy in Northeast Asia if it finally deploys the Terminal High Altitude Area Defense (THAAD) missile defense system on its soil, the People's Daily warned in an editorial published on Monday, urging Seoul to think twice.

Seoul will be a frontline of the US missile defense system after it takes over the hot potato, the article emphasized, comparing such acts as drawing fire against itself.

The editorial, published under the pen name Zhong Sheng, comes as Seoul, despite rising dissenting voices from within and the international community, insists on the THAAD deployment's necessity at its recent national security council meetings.

The THAAD system will bring nothing to the denuclearization of the Korean Peninsula, but will only further escalate tensions by creating new conflicts, the article pointed out, adding that South Korea will also face risks in politics, economy, security, environment and society.

The paper pointed out that once a conflict breaks out, South Korea would be the direct victim and will turn its destiny around, and its people will pay the highest price for a missile defense system that is ultimately useless in their defense.

Urging South Korea to keep a clear mind on the reality and the broader world arena, the editorial reminded the country that hollow weapons like the THAAD system and the US are by no means reliable approaches to protect itself.

It further noted that peace and stability on the Korean Peninsula calls for a systematic endeavor, and the deployment of the THAAD system is indeed unwise and irresponsible. South Korea should think over the reason for China's efforts to resume the Six-Party Talks, the article said.

The article hailed the rapid development of China-South Korea ties, but stressed at the same time that a development of bilateral ties needs more joint efforts.

With frequent high-level exchanges and a deepened strategic cooperative partnership, China has become South Korea's largest trading partner, export market and source of imports. The free trade agreement signed by both sides is reaping huge returns, and bilateral personnel exchanges have exceeded 10 million, the paper illustrated.

Warning South Korea not to repeat the fate of Afghanistan, Iraq and Libya, the paper said that it is not the first time the US has employed a "puppet" strategy.

In order to expand its hegemony, the superpower usually throws other countries or regions into disarray and then escapes unscathed, the editorial said of the hidden agenda.

For the South Korean government, deploying the THAAD system is like setting wolf to keep sheep. Such a self-destructive move will result in irreversible consequences, the article warned.

"It is hoped that South Korea could put long-term and people's interests first and bear the reality in mind," the article said.