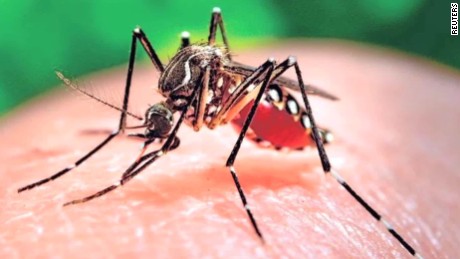 Abidjan, Côte d'Ivoire, September 14, 2016 – The Board of Directors of the African Development Bank Group (AfDB) on September 8, 2016 in Abidjan, approved two grants of US $1 million each, to Cape Verde and Guinea Bissau as emergency assistance to support the implementation of National Preparedness and Response Plans to fight the Zika virus outbreak in the two countries.

The Board's unanimous approval, demonstrates the Bank's continuous commitment to supporting pandemic preparedness and building resilient health systems and communities on the continent. The support will be complementary to the Bank's past and ongoing health systems strengthening efforts accompanying and working in coordination with other partners. The US $2-million grant will be implemented by the World Health Organization Regional Office for Africa (WHO/AFRO) and is expected to play a catalytic role in strengthening disease surveillance, vector control and tackling issues of environmental sanitation, in an approach which integrates the social, economic and environmental determinants of health. 

The Bank's support is timely as the Zika epidemic continues to spread. As of September 8, 2016, 72 countries have reported over 88,000 suspected cases of which 6,500 were confirmed. Given its presence in Cape Verde and Guinea Bissau, the WHO warns it is likely the outbreak will spread to the rest of Africa. Lessons learned from the Bank's support to the Ebola outbreak, point to the need to respond in a timely and focused manner. The Bank was the first among the donor community to respond to the Ebola outbreak through 10 operations amounting to US $290 million. Overall the Bank's intervention strengthened health systems through the establishment of alert systems, infrastructure support, institutionalization of infection prevention and control practices, provision of logistics and strengthening of community engagement to participate in epidemic response. However, the established systems are still far from being perfect and still require a lot of support to become strong, resilient and sustainable to address emerging health threats.

"The Ebola and Zika virus disease outbreaks are a wakeup call to all African Governments and partners that we have been underinvesting in public health care systems in Africa," said President Adesina at a high-level panel debate on "Universal Health Coverage in Africa" at the recent Sixth Tokyo International Conference on African Development (TICAD VI) in Nairobi. 

To provide a lasting solution to deal with the increasing incidence of disease outbreaks on the continent, the African Development Bank will significantly expand its investments in public health infrastructure, including supporting countries to expand provision of water and sanitation. The Bank will fast-track processing of the regional Africa Center for Disease Control (ACDC) to be jointly financed by the Bill and Melinda Gates Foundation, World Bank and World Health Organization and established under the leadership of the Africa Union Commission. The ACDC will enable African countries, individually and collectively, to efficiently monitor, prevent, control and respond in a timely way to epidemics threats.