By Hua Fang from People's Daily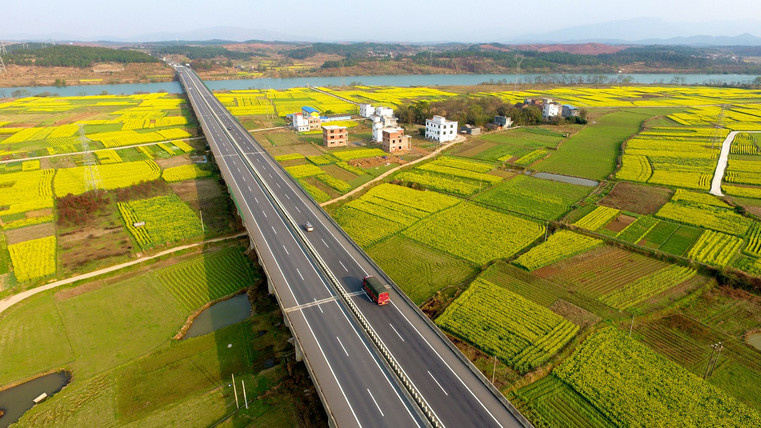 Photo taken on March 4, 2018 shows a bridge on an expressway from China's southeast Xiamen to Chengdu in southwest Sichuan province. (Photo by He Hongfu from People's Daily Online)
All of China's established villages with mature conditions will be accessed by bus services by 2020, pledged Li Xiaopeng, China's Minister of Transport during a recent interview.

By 2019, all of the country's townships and established villages with mature conditions will be connected by asphalt or concrete roads, the minister added when responding to questions about rural transportation.

Statistics showed that about 1.28 million kilometers of roads have been paved or renovated in rural areas in the past 5 years. About 99.2 percent of townships and 98.3 percent of established villages have been connected to asphalt or cement roads.

A total of 99.1 percent and 96.5 percent of the respective two administrative divisions have been available to bus services, according to the data.

Li noted that problems still existed in the development of rural transportation, especially in remote and impoverished regions. Some of these regions have not been covered by the road network, and some places only have access to low-quality, and even dangerous roads. The ministry will give priority to solutions of these problems, the minister added.

In addition to the goals of connecting rural regions to hardened roads and bus services, the ministry will also make efforts to guarantee transport safety in rural regions, Li said, adding that all the dangerous roads above township level in the country will be renovated by 2020.

"No village will be left behind in terms of transportation on the way of building the moderately prosperous society," he promised.