By Wu Lejun, Zhang Mengxu from People's Daily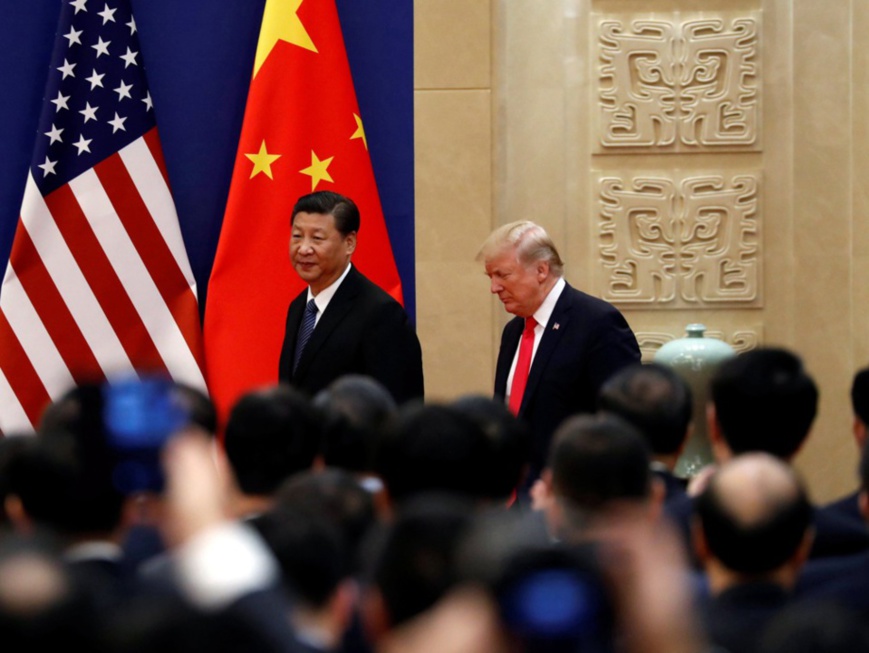 The trade frictions with China initiated by the US administration will hurt other countries, and ultimately lead to a vicious tariff barrier that undermines global trading system, an official with Arkansas state in southern US warned, calling on both sides to double cherish the hard-won cooperation and properly handle the disputes.

Arkansas has always been committed to fostering a good partnership with Chinese enterprises, Mike Preston, executive director of the Arkansas Economic Development Commission, told the People's Daily.

China is now the 5th largest export destination and the biggest source of imports for Arkansas, who has witnessed rapid development of economic and trade relations with China in recent years.

"We do our best to attract the Chinese investors and encourage our companies to invest in China. Walmart, the largest firm in Arkansas as well as the US, now owns more than 300 stores in China. Tyson Foods, also based in Arkansas, enjoys business prosperity in China as well," he said, adding that the commission is also pushing for more agricultural exports to China.

The US official is very concerned about the US-started trade frictions, saying the US tariff policy could place negative impact on other countries and ultimately lead to a vicious tariff barrier that hurts global trading system.

"Arkansas agricultural exports will inevitably be severely impacted. With the rise in export prices of agriculture products, the farmers' income will be reduced," Preston said, explaining that it is why they are paying close attention to the tariff policy of the federal government.

The tariff policy will bring negative influence to multiple sectors, including trade relations, employment, consumption, commodity prices and people's livelihood, Preston noted, adding the US-China trade frictions will hurt the interests of other countries as well.

It has been proved by history that a trade war does no good to the economy of any country or the world, he said. "There is no reason to start a trade war when interdependence matters so much," he pointed out.

In recent years, more and more Chinese enterprises are investing in Arkansas, such as Shandong Sun Paper, as well as Suzhou-based textiles and clothing companies Ruyi and Tianyuan Garments Company.

Over the past two years, these companies have invested a total of more than $1.4 billion in the state and created more than 1,500 jobs for local community, which is significant for Arkansas, a state with a population of about 3 million.

In a belief that the priority of the state government is to introduce investment and create employment, Preston said Chinese enterprises have promoted Arkansas' employment and economic growth, which is a win-win choice.

The two countries should cherish the valuable close bilateral cooperation they developed over the past 40-some years, since they barely had economic or trade exchanges when the late US President Richard Nixon visited China in 1972, Preston remarked.

"I hope that China and the US could properly solve the trade frictions, and that would be the best for both economies," he said.

As an important pivot connecting East Coast and the Midwest of the US, Pittsburgh in the state of Pennsylvania recently launched a direct flight route to Shanghai.

To cater for Chinese passengers, the US airport not only specifically adds Chinese signs and prepares hot water, but also offers travel guidebooks and souvenirs to every Chinese tourist. In addition, Chinese-speaking volunteers are available at the airport, and Chinese tourists can take the tour buses immediately after landing at the parking apron.

The Pittsburgh International Airport is the first US airport to exploit the fast-growing Chinese tourism market by opening regular chartered direct flights, according to CEO of the airport Christina Cassotis.

This year, Pittsburgh has even launched a campaign to make itself better prepared for Chinese tourists. Allegheny County Executive Rich Fitzgerald told People's Daily that Pittsburgh is the first medium-sized US city to launch a direct flight route to China.

He believes that the cooperation will benefit not only the airport and the tourism sector, but also all business segments of the city.

Speaking of the China-US trade frictions, the county executive admitted that they have no control over the White House decisions, but he believes economic and trade cooperation will benefit both sides.

Michael Matesic, CEO of a foreign cooperation accelerator in Pittsburgh also expressed his hope that China and the US can properly handle the current difficulty.