Source : People's Daily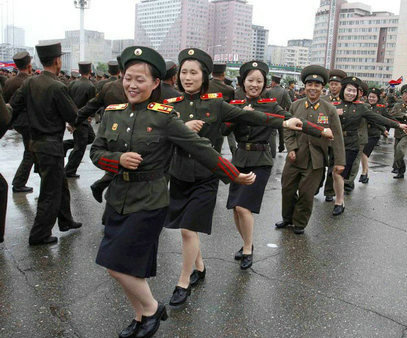 Beijing's efforts and contributions to the denuclearization of the Korean Peninsula are widely acknowledged by the international community, the Foreign Ministry said on Tuesday after US president-elect Donald Trump said China was not helping with the issue.
Analysts said China, which plays a key role in stabilizing the Korean Peninsula, should not be bypassed in resolving the Democratic People's Republic of Korea nuclear issue.

"China's efforts are widely recognized, and we hope all sides will avoid remarks and actions to escalate the situation," Foreign Ministry spokesman Geng Shuang told a regular news conference.
His comment was in response to a tweet in which Trump criticized China on Monday, saying it was not being helpful in addressing the DPRK nuclear issue.
Trump tweeted, "China has been taking out massive amounts of money &wealth from the US in totally one-sided trade, but won't help with North Korea. Nice!"
DPRK top leader Kim Jong-un said in a televised New Year's Day speech that his country was about to test its first intercontinental ballistic missile.
On Monday, John Schindler, a former analyst for the US National Security Agency, said Trump's tweet was a big mistake, since China has sided with the United Nations to oppose the DPRK's nuclear programs.
In May, Trump said he would enter direct talks with Kim as a way to try to deter the country's development of nuclear weapons.
Shi Yinhong, director of the Center of US Studies of Renmin University of China, said it's unlikely that Trump would have direct talks with the DPRK after he takes office on Jan 20.
"What if the United States got nothing after Trump talks with Kim? It would be hard (for Trump) to explain away," he said, adding that Trump's remark on direct talks with Kim was merely an irresponsible political show during the election.
Zhang Jingquan, a professor of Northeast Asian studies at Jilin University, said that China's role is irreplaceable in stabilizing the Korean Peninsula, where there has been no serious conflict or confrontation for years.
"The DPRK nuclear issue cannot be resolved quickly," he said, adding that Trump should not bypass China to address the DPRK nuclear issue.