Source: People's Daily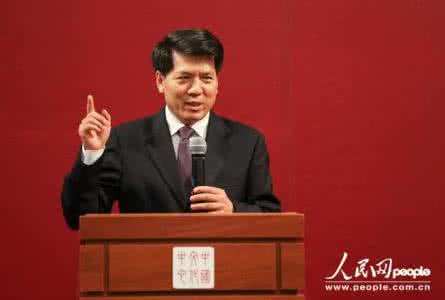 China and Russia will depict strategic deployment on their ties during Chinese President Xi Jinping's upcoming state visit to Russia, Chinese Ambassador to Russia Li Hui wrote in an article published on the People's Daily on Thursday, adding that the visit will bolster both sides' efforts to dovetail the "Belt and Road" initiative with Eurasian Economic Union (EEU).

Xi will kick off his Russian trip on July 3, followed by a visit to Germany, the Foreign Ministry announced on Tuesday.

China and Russia have maintained their comprehensive strategic partnership of coordination at a high level in recent years, which can be evident by their more frequent high-level exchanges, closer pragmatic cooperation, booming cultural communication, increasingly intensified international collaboration, as well as sound exchange mechanisms between governments, enterprises and the public.

The social foundation backing good-neighborly and friendly ties have been cemented as well. The mature, stable and healthy China-Russia relationship has grown into a role model for the new type of state-to-state relationship in contemporary world and ballast stone for regional and world peace and stability, said the article.

Russia, as China's biggest neighbor and an indispensable stop along "Belt and Road" routes, echoed the China-made proposal in an active way.

The joint statement on aligning the "Belt and Road" initiative with the EEU signed by Xi and his Russian counterpart Vladimir Putin in May 2015 has proven the unwavering will of the two countries in building a community with shared future.

It also significantly expanded their strategic cooperation space, and added new energy for China-Russia comprehensive strategic partnership of coordination.

The article also outlined the fruits yielded from their alignment since the statement was issued two years ago, citing the examples of energy sector, connectivity, cooperation in big projects, financial investment, economic and trade areas as well as people-to-people exchanges.

The eastern section of the China-Russia natural gas pipeline is under smooth progress, and Russia is to supply China with natural gas as planned upon its completion.

Besides, the first-stage construction of the Yamal liquid natural gas project involved by both countries will be completed by the year end.

In terms of connectivity, both the cross-border railway bridges linking Northeast China and Russia's Far East region, and the big transport corridors are under steady construction. China Unicom, China's leading telecommunications operator, also established its business in Moscow.

In addition, China and Russia have made progress in some big projects, including the development of long-range and wide-body aircraft and heavy-lift helicopters.

China Development Bank and Export-Import Bank of China have secured a series of big investment deals with Russian financing institutions, the ambassador said, adding that Russia's central bank has set up its office in China, while RMB clearing center was launched in Moscow.

Two-way trade between China and Russia recovered as well. The amount totaled at 223.1 billion yuan ($32.8 billion) in the first five months of 2017, up 33.7 percent on year-on-year basis.

Agricultural products as well as oil and gas equipment have grown into new engines of bilateral economic and trade cooperation. The booming cultural exchanges can be proven by media's enthusiasm for Year of China-Russia Media Exchange, as well as the institutionalization of their media forum.

Documentaries such as "This is China" and "Hello, China" co-produced by the two nations also draw people in both countries closer, he said at last.