By Huang Peizhao, Jing Yue from People's Daily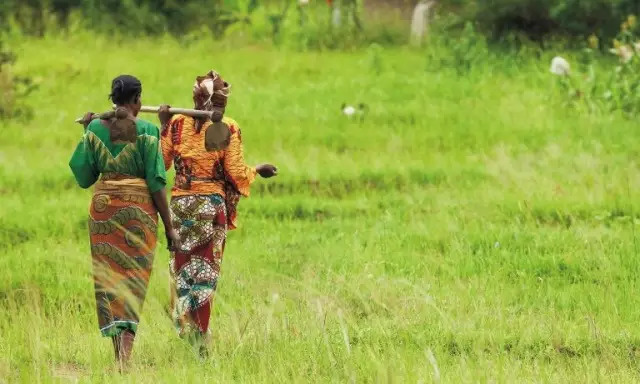 The African countries are now embracing stronger capacity of independent grain production, more advanced farming technologies, optimized agricultural supply chain, and rising income of farmers thanks to China's concrete actions to fulfill its promises of helping with agricultural modernization of Africa three years ago.

At the Johannesburg Summit of the Forum on China-Africa Cooperation (FOCAC) held in South Africa in December 2015, Chinese President Xi Jinping put forward ten major China-Africa cooperation plans, in which supporting agricultural modernization in Africa was a priority area.

With an aim to help Africa accelerate agricultural modernization, China pledged at the summit to carry out agricultural development projects in 100 African villages to raise rural living standards, send 30 teams of agricultural experts to Africa, and establish a "10+10" cooperation mechanism between Chinese and African agricultural research institutes.

The Wanbao rice farm project in southern Mozambique's Xai-Xai district is one of the many fruits of China-Africa cooperation. It is the largest of its kind undertaken by China in Africa and also a key of China-Mozambique cooperation project.

The project, a comprehensive business that incorporates plantation, storage, processing and sales, aims to develop 20,000 hectares of farmland, and will lead farmers in surrounding areas to grow crops over another 80,000 hectares.

The 62-year-old Antonio in Xai-Xai said his life has undergone remarkable changes thanks to the project.

"Before, I had a battered tractor and each hectare of land could produce only 1.5 tonnes of rice. Through the Wanbao project, I mastered more advanced farming technologies and learnt how to drive a rotary cultivator. The yield of rice per hectare of land has reached 7-8 tonnes, which is unbelievable," the man said.

In 2018 alone, 32,000 mu, or 2,133 hectares of rice has been planted by 450 local households and the yield per mu of land has climbed to about 500 kilograms.

In the development projects to raise African rural living standards, China sent agricultural experts to African villages to teach applicable Chinese farming technologies to local people in accordance with their needs.

The experts also provided information services and guided the establishment of industrial organizations in an effort to help local farmers be market-oriented, improve their farming skills and income, and help African rural areas develop.

Statistics indicate that 70 percent of African population is rural people, and agriculture contributes as much as 30 percent to African economy. However, food security there is not well guaranteed due to inadequate investment, poor agricultural infrastructure and backward technologies, as well as frequent natural disasters and social instability.

Under this circumstance, the Chinese technologies, experience and capital have greatly helped African countries develop agriculture and raised their ability to produce crops on their own.

In 2017, the Evergreen Conglomerate in south China's Guangdong province and the Egyptian government signed an agreement on a fishery project worth $ 76 million. Under the project, an industrial base that incorporates fish-seed breeding, feed production, cultivation techniques, refrigeration and processing was built.

The project has significantly improved Egypt's agriculture and marine fishery industries, and helped the country's effort to address food security challenges, said Egyptian President Abdel Fattah al-Sisi, adding that he was thankful toward the Chinese enterprise for developing modern agriculture, nurturing fishery talents and benefiting local people.

Influenced by the El Nino phenomenon, many African countries were severely hit by droughts in recent years, leading to a sharp decline in food production and threatening food security. Against such backdrop, President Xi announced to offer emergency food aid to affected countries at the Johannesburg Summit.

In 2017, China provided more than 59 million tonnes of rice to Uganda to help the country cope with food scarcity. On behalf of the Ugandan government, Prime Minister Ruhakana Rugunda thanked the Chinese government for the timely humanitarian aid, hailing it as a symbol of Africa-China friendship.

In January 2018, China delivered humanitarian relief supplies, including 30,000 tents, 10,000 mosquito nets and 500 water-tanks to Somalia at a ceremony held in Mogadishu, Somalia.

The supplies will benefit a lot of homeless and affected residents in Somalia, said Abdi Mohamed Sabriye, Minister of Interior and Federal Affairs of the Office of Prime Minister of Somalia, adding that the supplies fully showcase the sense of responsibility of China as a major country.

In recent years, China has provided emergency food aid to over 20 African countries.