By Fang Tian (People's Daily Online)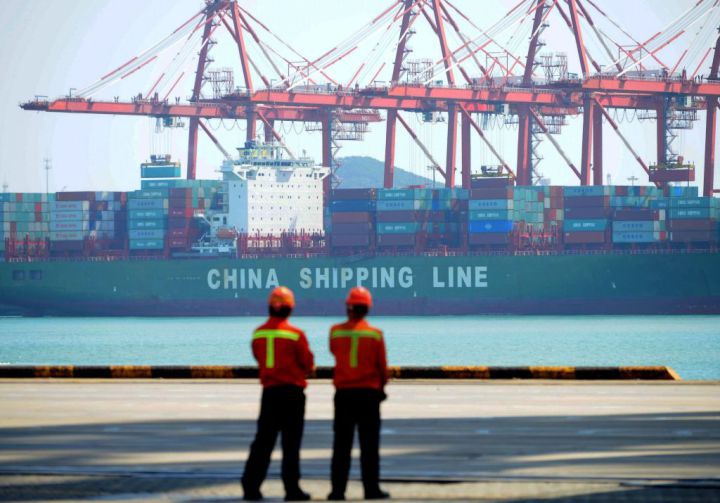 Faced with counter-globalization and profound changes in the world economy, China is showing its wisdom and making its voice heard to keep opening up and to promote reform of the global economic governance system, CCTV Finance Channel reported on Sept. 24, citing Amazing China, a documentary featuring China's social and economic achievements since 2012.

In the past five years, China has established free trade zones, the Asian Infrastructure Investment Bank, and stepped up efforts to form a new open economic system and a new pattern of opening up. In the past four years, China has contributed most to the global economic growth, accounting for over 30 percent, overtaking the combined contribution rates of the US, Japan, and Europe.

Opening up is the most viable choice to achieve national development and prosperity. China will keep its door wide open, Chinese President Xi Jinping said at the 2017 annual meeting of the World Economic Forum in Davos, Switzerland, voicing hope that other countries will also keep their doors open to Chinese investors and keep the playing field level for them.

Against the voice of counter-globalization, Xi proposed at the Xiamen Summit that the BRICS countries need to unswervingly promote the building of an open world economy, so that all people can benefit from economic growth and globalization.

China is contributing global solutions, featuring mutual sharing and win-win results with a vision of building a community of common destiny for all mankind.

Development holds the master key to solving all problems. In pursuing the Belt and Road Initiative, we should focus on the fundamental issue of development, release the growth potential of various countries and achieve economic integration and interconnected development and deliver benefits to all, said Xi at the opening ceremony of the Belt and Road Forum for International Cooperation in Beijing last May.

Today's China has been the major engine to drive global economic growth. It is approaching the center of the world and achieving the dream of the rejuvenation of the Chinese nation.