By Gu Yekai from People's Daily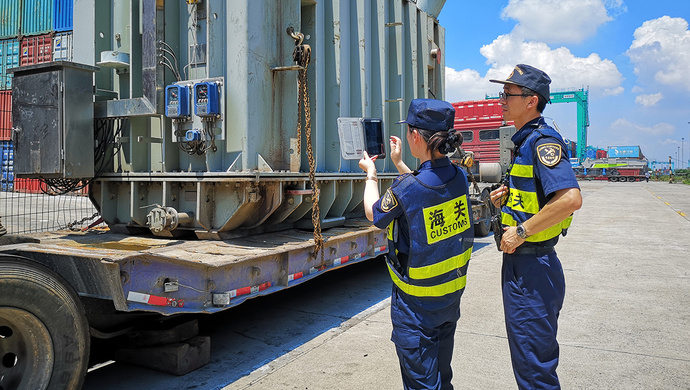 Thanks to a modernized, digitalized and intelligent big data system designed by Chinese company, Angola, a country located in southwest Africa, has embraced for a more smart and scientific governance, and provided its residents with moreconvenience .

With beautiful landscape and abundant resources, Angola is known as the "the Brazil of Africa". Despite huge potential and broad prospects for development, the country lagged behind in population management, posing a series of challenges to its economic development and social governance.

For example, due to the lack of assessment on its population resources, it is hard for the Angolan government to make scientific and reasonable economic plans. In addition, with inadequate knowledge of the distribution of domestic impoverished population, it is difficult to decide on the place to receive financial aid.

Given such circumstance, Chinese big data and artificial intelligence (AI) provider Percent Corporation, in June 2017, built an intelligent system used for information visualization and data analysis for decision making for the Angolan government. Before this, it was difficult to consult and manage the national population information as it was mainly recorded on paper.

The big data system can accurately and dynamically record data about the full life cycle of birth, education, marriage and social security of the local people as well as their biometric information such as fingerprints and facial images, laying a foundation for smart governance.

Big data provides a smart solution to scientific matching of social and livelihood resources. It can dynamically simulate the specialties and quantity of medical staffs and hospital grades by analyzing the current demand for medical resources.

Big data is also able to help the government reasonably plan the location and scale of schools by region through predicting the sizes of school-age population at all stages of education. Now, some of Angola's government employees have mastered the skills of using the system after a training held in China not long ago.

The modernized, digitalized and intelligent decision-making system marks Angola's pioneering utilization of big data in national governance. It not only makes the government well-grounded in making decisions, but also offers the locals with intelligent and convenient life.

The data and deduction of the system not only bring together the world's cutting-edge data science and modeltechniques , but also the powerful forces of scientific and technological exchanges and mutual learning among civilizations.

In five years after the proposal of the Belt and Road Initiative, China-built bridges, roads and ports have brought vitality to countries and regions participating in the campaign. Meanwhile, China is bringing more and more data, models and systems to other countries to boost their economic and social development.