By Zhao Cheng from People's Daily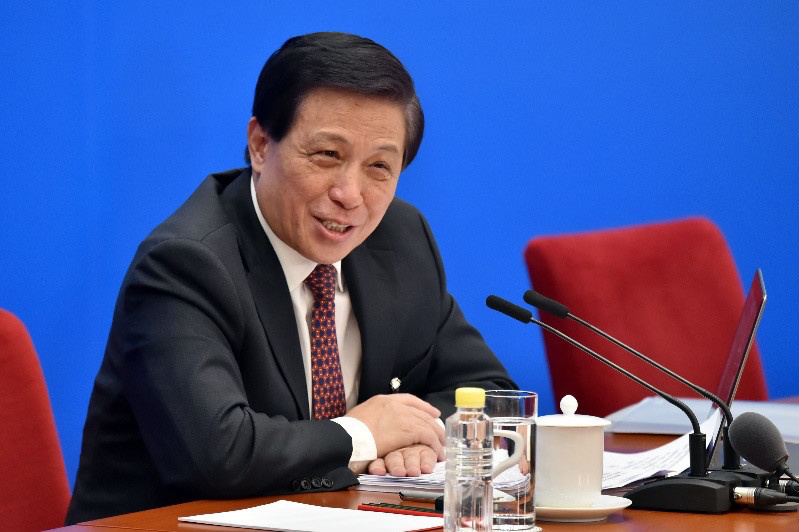 Zhang Yesui, spokesperson for the first session of the 13th National People's Congress (NPC), answers questions during a press conference of the NPC session in Beijing on March 4, 2018. (Photo by Weng Qiyu from People's Daily Online)
China hopes that talks between the Democratic People's Republic of Korea (DPRK) and the US would be held as early as possible, said a spokesperson for the annual session of China's top legislature on March 4.

China expects the ties between the DPRK and the Republic of Korea (ROK) to roll on while the relationship between the DPRK and the US, the principal parties of the Korean Peninsula issue, will begin to roll as soon as possible, said Zhang Yesui, spokesperson for the first session of the 13th National People's Congress (NPC), at a press conference.

China's position on the Korean Peninsula issue is consistent and clear-cut, the diplomat reiterated, elaborating that China is committed to the denuclearization of the peninsula, its peace and stability, and settlement of the issue through dialogue and consultation.

War or chaos on the Korean Peninsula serves no one's interest, stressed Zhang.

China will keep close communications with all concerned parties, and push for peace talks through the "suspension for suspension" proposal and dual-track approach, in order to facilitate the settlement of the Korean Peninsula issue through political and diplomatic means, he added.

The ROK sent a special delegation to the DPRK to exchange views on relevant issues, and China believes that this is good news and hopes to see positive outcomes of this visit, Geng Shuang, China's Foreign Ministry spokesperson told a regular press conference on Monday when asked to comment on the visit.

China hopes all relevant parties will bear in mind the peace and stability of the Korean Peninsula and work for the shared goal so that the dialogue during the PyeongChang Winter Olympic Games could continue as a regular one and the DPRK-ROK interactions could bring about the ones between all relevant parties, especially between the DPRK and the US, Geng said.

It's hoped that the efforts to improve the DPRK-ROK relations could lead to the concerted ones that will realize the denuclearization and achieve the lasting peace of the Peninsula, the spokesperson added, pledging that China stands ready to play a positive role to this end.

The special delegation sent by ROK President Moon Jae-in left for a two-day trip to Pyongyang on Monday. Its mission is to facilitate dialogues between the north and south sides and in-depth consultations on ways to continue talks between Pyongyang and the international community including Washington, the delegation's head Chung Eui-yong, head of the National Security Office of the Blue House, said before he left for Pyongyang.