By Du Haitao, Wang Ke, Qi Zhiming and Qiu Chaoyi from People's Daily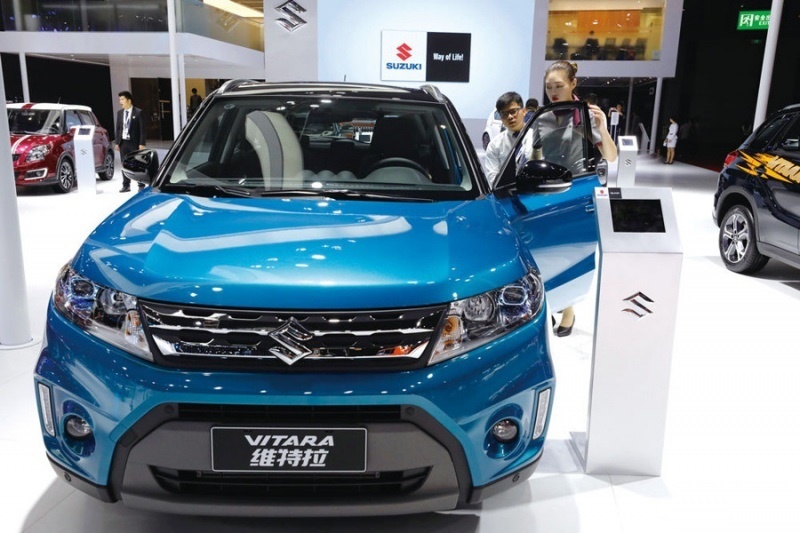 China had strictly fulfilled its commitment after its entry to the World Trade Organization (WTO), experts said, adding that its regulations established for joint ventures were completely consistent with relevant WTO rules, and therefore the US accusations were totally groundless.

The comments came as the US not only unilaterally initiated and escalated the trade war against China by slapping additional tariffs on imported Chinese goods, but also groundlessly criticized China for "forcing foreign investors of joint ventures to transfer technology ".

The US accused China of setting requirements for foreign companies to start joint ventures and cooperate with Chinese firms in certain areas, restricting ratio of foreign equity, and requiring administrative approval procedures, but the fact was that China as a WTO member had the right to relax or limit market access, said Li Yong, deputy director of the China Association of International Trade Expert Committee, adding that this wasincluded in each country's commitments to the WTO.

He clarified that China's requirements on joint ventures and equity caps in certain areas were the outcome of negotiations with other WTO members, including the US. Therefore, they conformed to WTO rules and China's commitments,.

After joining the WTO, China cleared up and improved Chinese Law on Sino foreign joint venture, the Law on Chinese and foreign cooperative business enterprises and the Law on foreign-funded enterprises, as well as specific rules for implementing the laws involving removing the foreign exchange balancing requirement, based on the principle of national treatment and most-favored-nation treatment, said Gao Lingyun, a researcher of the Institute of World Economics and Politics under the Chinese Academy of Social Sciences.

"China has lived up to its commitments to the WTO, and its requirements on foreign-funded enterprises are totally in line with WTO rules," Gao pointed out.

The so called "forced technology transfer" accusation against China proposed in the Section 301 investigations cannot hold water, said Tu Xinquan, director of the China Institute for WTO Studies at the University of International Business and Economics.

There is no such law in China that forces foreign enterprises to transfer their technologies to their Chinese partners, Tu added.

The WTO rules did not ban normal technology transfers for commercial purposes, said Xing Houyuan, deputy director of the service outsourcing research center of the Ministry of Commerce.

She said the WTO rules on intellectual property rights wereintended to facilitate rather than hinder the spread of technology. Therefore, the WTO rules should not be abused or taken by the US as a tool of trade protectionism.

Xing said joint ventures were a popular way for China to attract foreign capital. In these companies, the foreign investors provide capital and technologies while the Chinese side offers factories, land and cost-efficient labor force.

The director pointed out that serious and careful negotiations are the basis for the agreements on establishing joint ventures, which is totally in line with the contract spirit.

"Technology transfers between enterprises are totally based on contracts, illustrating that both the assignors and the receivers are willing to transfer and accept respectively with a reasonable pay . The government should not interfere in the voluntary behaviors," Xing said.

The so-called technology transfer did not cause problems , but was a normal commercial activity of foreign-funded companies, Gao said.

"The Chinese laws allow foreign companies to contribute technologies in establishing joint ventures, and Chinese enterprises are delighted to accept new technologies and are willing to pay reasonable intellectual property royalties", he explained, adding that foreign companies could make huge profit out of it to cover related research and development investment and fund new projects.

Gao said the development of foreign-funded companies in China conformed to economic theories that when entering a new and unfamiliar market, foreign investors are not likely to establish companies on their own, because it is more costly to get familiar with the local markets alone than to cooperate with local companies, though the latter could bring about costs made by cultural shocks.

Quoting data from the World Investment Report 2018 issued by the United Nations Conference on Trade and Development (UNCTAD), the researcher said China ranked the 2nd in attracting foreign direct investment in 2017, and China couldn't have made such achievement if foreign companies were not rewarded, or China failed to offer equal and fair business environment.

Currently, China was a major investment destination for the US, said Tu. According to the 2018 Business Climate Survey Report released by the American Chamber of Commerce in China, about 60 percent surveyed US companies considers China as one of the top three investment destinations.

About 46 percent of them believe the Chinese market will be further opened up to foreign capital in the next three years, higher than the 34 percent in 2016.

It indicated that China is improving its foreign investment environment and US enterprises are becoming more confident about China's future openness, Tu said, adding that 62 percent of the US enterprises admitted that China's policy-making and communication were becoming more and more transparent.

China treated domestic and foreign capital equally in terms of industrial policies, regional policies, innovation policies, fiscal and tax policies and employment policies, Xing said.

She added that platforms such as pilot free trade zones and national economic and technological development zones were embracing more foreign investment, which would help integrate the Chinese economy into that of the world and build a more attractive investment market.