By Zhao Cheng from People's Daily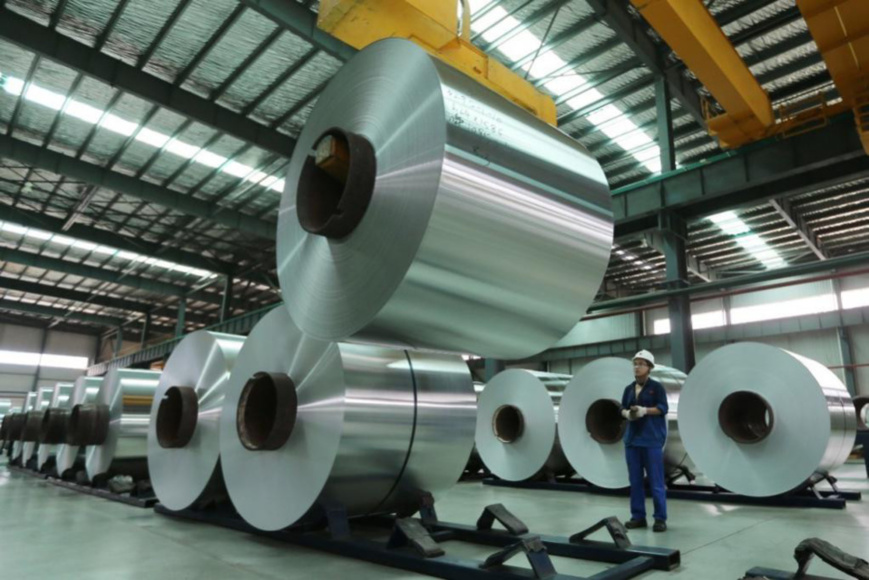 A worker is working at an aluminum production plant in central China's Anhui province on Aug. 3, 2017. (Photo from CFP)
The US tariffs on steel and aluminum imports are, in essence, a kind of trade protectionism in the guise of national security, Chinese Ministry of Commerce said on March 9, expressing China's firm opposition to its decision.

The statement came after the US President Donald Trump signed proclamations to impose hefty tariffs on imported steel and aluminum amid mounting dissent from business groups and trading partners around the world.

The majority of steel and aluminum imported by the US was for civilian use and by no means impairs its national security, stressed Wang Hejun, head of trade remedy and investigation bureau at the Ministry of Commerce.

China strongly opposes the US plan, as its abuse of the "national security" provision is a wanton sabotage of the multilateral trade system represented by the World Trade Organization, said Wang, adding that such kind of abuse will undermine the normal international trading order.

China will take strong measures to defend its legitimate rights and interests after assessing the losses caused by the US measures, stressed Wang, adding that China has expressed its position and concerns, and lodged solemn complaints to the US side through multiple channels.

What the measures damage is not only the interests of other countries, but also that of the US, Wang pointed out, stressing that it has incurred complaints from US congressman, industrial associations, as well as businesses.

China urged the US to respect the multilateral trade system and revoke the policy as soon as possible, Wang said.

The tariffs, 25 percent on imported steel and 10 percent on aluminum, will take effect in 15 days after the announcement by Trump on March 8 at White House.

The latest protectionist policy has drawn fierce resistances from both the US and international community. The EU, Brazil, the Republic of Korea (ROK), Japan, France, the UK and Australia have all vowed to take countermeasures against it.

European Commission President Jean-Claude Juncker responded that the EU will "react firmly and commensurately" to defend its interests.