By Xing Xue from People's Daily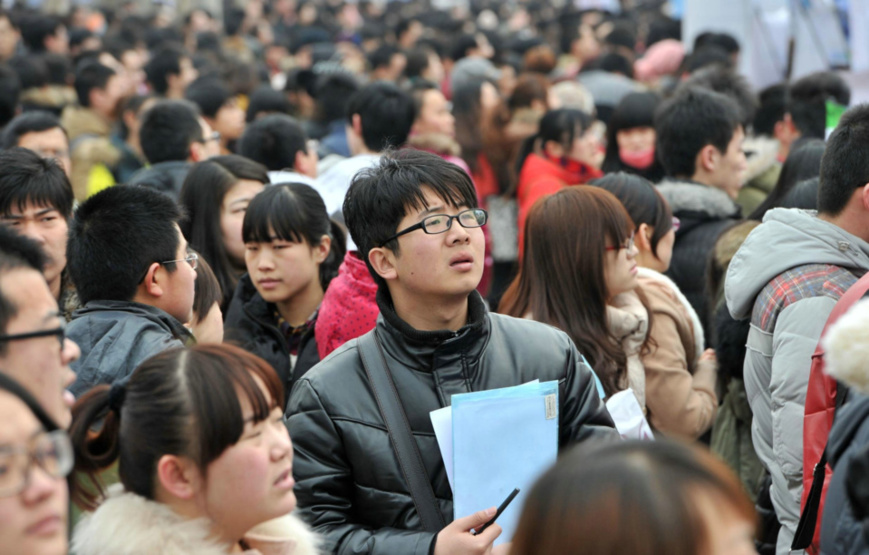 China aims to create 11 million new jobs for urban residents this year, despite the slowdown of economic growth. The confident move, according to analysts, is because the country has maintained a medium-to-high speed of economic growth.

Chinese Premier Li Keqiang, in the government's annual work report delivered at the opening meeting of the annual session of the National People's Congress (NPC), also promised to keep the registered urban unemployment rate within 4.5 percent.

This year's target for urban job creation means an 1 million increase compared with last year, but Li explained that it underlined China's greater emphasis on employment.

The premier reassured China can attain this goal with efforts based on current economic fundamentals and absorption capacity of the market.

The past three years starting from 2014 also witnessed a target increase from 9 million to 10 million.

"Last year, China created 13.14 million urban jobs, surpassing 13 million for the fourth consecutive years, therefore the goal for this year should be attainable," said Zheng Gongcheng, a professor with Renmin University of China.

The medium-to-high speed growth and considerable economic aggregate provide China a basis to stabilize and expand employment, Zheng said.

On the other hand, the country's employment has become less dependent on GDP growth but more on industrial restructuring, he explained.

The service industry, according to Zheng, can create more jobs. Data shows that the added value of service industry has accounted for 51.6 percent of the country's GDP and the figure will increase, indicating that more jobs will be created, the professor noted.

He added that China should be confident that the employment will be stabilized, thanks to more policies rolled out by Chinese government to improve employment and reduce tax burden of small and micro-sized enterprises.

"We should not only concern about how many jobs have been created, but also pay attention to the quality of those jobs," the expert said, advising the authorities to improve the policies on employment of emerging business forms.

The emergence of new business forms has widened choices for job seekers, but compared with the traditional sectors, the new forms face short boards such as high employee turnover, incomplete social insurance and inadequate labor protection, Zheng pointed out.

The scholar suggested that in this year, more efforts should be made to improve the employment and social security rules that suit new business forms and optimize the employment service system for such businesses.