By Hou Lulu from People's Daily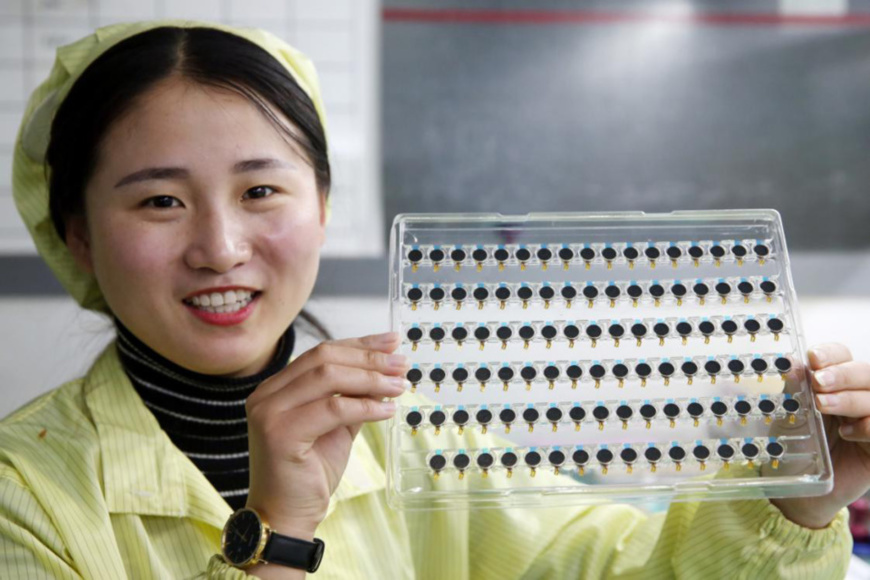 China's added value of patent-intensive industries now contributes 12.4 percent to its GDP, said Shen Changyu, director of the State Intellectual Property Office (SIPO) on March 13.

China's patent pledge financing climbed to 72 billion yuan (about $11.4 billion) in 2017, up 65 percent on a year-on-year basis, Shen disclosed, adding that it effectively solved financing difficulties of some small and medium-sized tech enterprises.

Stressing China's intensified efforts on protection of intellectual property rights (IPR), he elaborated that a total of 190,000 cases related to IPR infringement were handled in the past five years, an average annual increase of 40 percent.

Given China's accelerated pace to upgrade and transform industries in recent years, the companies are giving more emphasis to application of patent technologies. By 2020, the annual patent pledge financing is projected to hit 180 billion yuan (about $28.5 billion).

China is putting more energy on patent-intensive industries, according to Shen, citing the examples like intelligent manufacturing, biological medicine and new-generation mobile communication.

He elaborated that China has set up more than 100 intellectual property alliances to give a boost to the development of BeiDou Navigation Satellite System, artificial intelligence, energy conservation, environment protection and some other sectors.