By Yu Yichun From People's Daily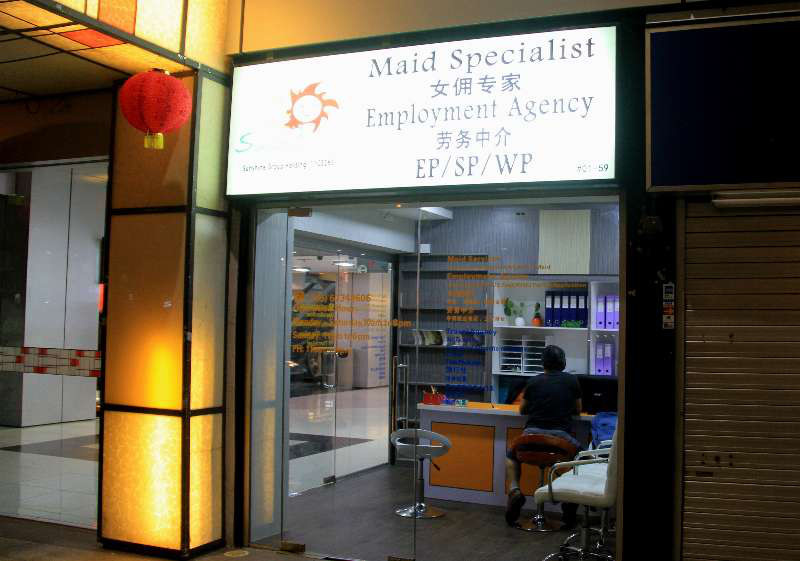 Caption: A maid employment agency near Orchard road in Singapore. Photo: Yu Yichun
Philippine Department of Labour and Employment is set to sign an agreement with Chinese government on Wednesday (Nov. 15) for the hiring of thousands of Filipinos, mostly English teachers and household serve workers (HSWs) .

Philippine labor secretary Silvestre Bello III was quoted by the Philippine Star as saying that tomorrow he will sign a memorandum of understanding (MOU) with his Chinese counterpart on the opening of jobs to Filipinos.

Bello is still not certain about the exact number of workers stated in the MOU yet, but he believed that about 100,000 Filipino teachers and 100,000 Filipino HSWs are expected to be hired, based on a meeting with Chinese embassy officials in last July.

It is reported that the deployment of Filipino HSWs to China will be limited to five major cities, which includes Beijing and Shanghai.

According to Philippine government data, almost 600,000 Filipino workers were deployed abroad last year, among them 47percent were HSWs.