By Xie Yahong from People's Daily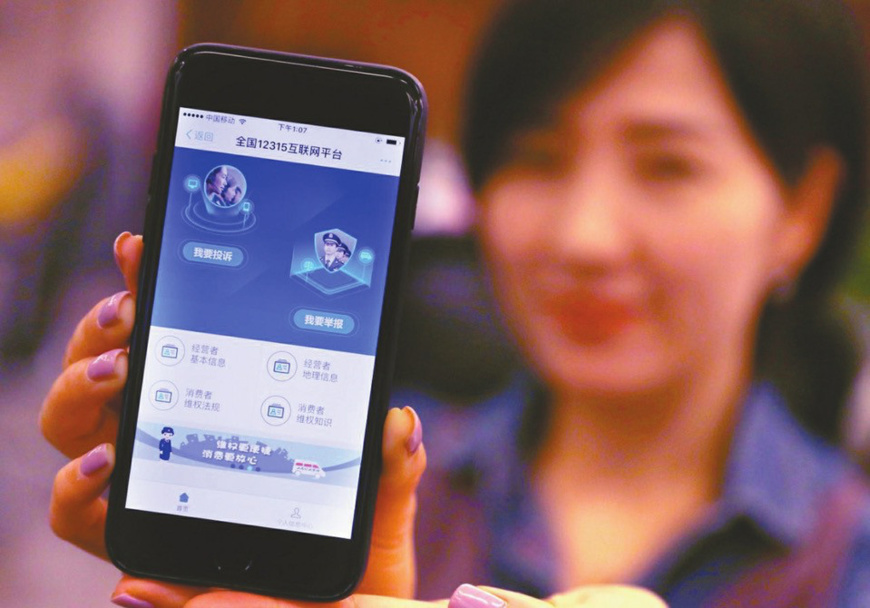 Mini app implanted in Alipay. (File photo)
China has upgraded its national internet platform of consumer dispute resolution 12315, enabling consumers to file and seek solution of complaints online in a more efficient way.

The upgraded version, introducing technologies from 5 tech firms including e-commerce giant Alibaba and navigation service provider AutoNavi, was launched on Mar. 15, which marked the annual World Consumer Rights Day.

Apart from the upgrading of official website and mobile application, the 24-hour service platform also launched a "mini app" implanted in Alipay, a third-party mobile and online payment platform under Alibaba, allowing consumers to protect their rights with just one click on their phones.

So far, the mini app has already offered a complaints-filing channel. Consumers can also check laws and regulations, as well as the basic information and geographic location of the operators they complain.

Users can find the mini app after entering the "city service" section or by typing "12315" in the search bar in Alipay, and then file a complaint or report infringement by typing the names of the targets. Those not clear about the registered names can also identify the targets via the map implanted in the mini app.

In addition, users can ask the complained companies to deal with the disputes in less than 10 days at first, and if not satisfied with the results, the complaints will be transferred to local industry and commerce departments.

It is learnt that before the launch of the new platform, Alibaba has already established multiple pilot projects to protect consumers' rights under the cooperation with Zhejiang administration for industry and commerce and Hangzhou municipal bureau for market supervision and administration.

In 2017, 92% of the consumers expressed satisfaction for the results of complaints given by Alibaba and the 12315 hotline. The efficiency of complaint processing has also been improved by over 50%.