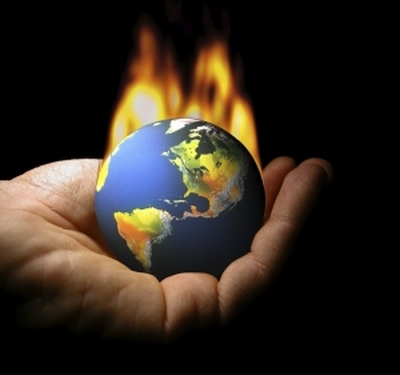 This open letter appears today in major newspapers across the world.

In our complex, interdependent global ecosystem, life is dying, with species extinction accelerating. The climate crisis is worsening much faster than previously predicted. Every single day 200 species are becoming extinct. This desperate situation can't continue.

Political leaders worldwide are failing to address the environmental crisis. If global corporate capitalism continues to drive the international economy, global catastrophe is inevitable.

Complacency and inaction in Britain, the USA, Australia, Brazil, across Africa and Asia …– all illustrate diverse manifestations of political paralysis, abdicating humankind's grave responsibility for planetary stewardship.

International political organizations and national governments must foreground the climate-emergency issue immediately, urgently drawing up comprehensive policies to address it. Conventionally privileged nations must voluntarily fund comprehensive environment-protection policies in impoverished nations, to compensate the latter for foregoing unsustainable economic growth, and paying recompense for the planet-plundering imperialism of materially privileged nations.

With extreme weather already hitting food production, we demand that governments act now to avoid any risk of hunger, with emergency investment in agro-ecological extreme-weather-resistant food production. We also call for an urgent summit on saving the Arctic icecap, to slow weather disruption of our harvests.

We further call on concerned global citizens to rise up and organise against current complacency in their particular contexts, including indigenous people's rights advocacy, decolonization and reparatory justice – so joining the global movement that's now rebelling against extinction (e.g. "Extinction Rebellion" in the UK).

We must collectively do whatever's necessary non-violently, to persuade politicians and business leaders to relinquish their complacency and denial. Their "business as usual" is no longer an option. Global citizens will no longer put up with this failure of our planetary duty.

Every one of us, especially in the materially privileged world, must commit to accepting the need to live more lightly, consume far less, and to not only uphold human rights but also our stewardship responsibilities to the planet.

Some of our most eminent signatories (100 in all):

[Non-UK signatories in green]

Dr Vandana Shiva Delhi, India

Naomi Klein author

Noam Chomsky Laureate Professor U of Arizona, Institute Professor (emeritus) MIT, USA

Lily Cole model, entrepreneur and patron for the Environmental justice foundation. UK

Philip Pullman UK

Bill McKibben founder, 350.org, Brooklyn, New York, USA

Tiokasin Ghosthorse (Lakota Nation), New York, NY, USA

Dr Alison Green Pro Vice-Chancellor (Academic), Arden University, National Director (UK) Scientists Warning, UK

Professor Joy Carter CBE Vice Chancellor, University of Winchester, UK

Dr Rowan Williams UK

Sir Jonathan Porritt signing in a personal capacity

Chris Packham English naturalist and TV presenter, UK

Caroline Lucas MP (Green), UK

William J. Ripple Distinguished Professor of Ecology, Oregon State University, USA

Professor Kris Manjapra Tufts University, Medford, Massachusetts, USA

Professor Julian Agyeman Tufts University, Medford, Massachusetts, USA

Eric Holthaus journalist and fellow, University of Minnesota, USA

Professor Kwaku Senah Managing Director, AFRICARIBE Centre, Accra, Ghana

Michel Odent MD Primal Health Research Centre, London, UK

Professor Gus John Partner, All Africa Advisors LLP & Coventry University, Coventry, UK

Danny Dorling Halford Mackinder professor of geography, University of Oxford, UK

Jem Bendell Professor of sustainability leadership, University of Cumbria, UK

Jonathan Gosling Emeritus professor of leadership studies, University of Exeter, UK

Liz Bondi Professor of social geography, University of Edinburgh, UK

Paul Chatterton Professor of urban futures, University of Leeds, UK

Professor Paul Routledge Leadership Chair in Contentious Politics and Social Change, University of Leeds. UK

Jenny Pickerill Professor of environmental geography, University of Sheffield, UK

Helen Spandler Professor of mental health, University of Central Lancashire, UK

Dr Susie Orbach consultant psychoanalyst, The Balint Consultancy, UK

Dr David Drew MP (Labour) Shadow Minister for Rural Affairs, UK

Professor Molly Scott Cato MEP

David Humphreys Professor of environmental policy, Open University, UK

Professor Andrew Samuels University of Essex, Former Chair UK Council for Psychotherapy, UK

Dr Sunita Narain Director General, Centre for Science and Environment, Delhi, India

Professor Jayati Ghosh Jawaharlal Nehru University, New Delhi, India

Steve Biddulph AM, psychologist and author, Australia

David Schlosberg Professor of Environmental Politics, University of Sydney, Australia

Professor Timothy Doyle University of Adelaide, Australia

John Seed founder, Rainforest Information Centre, St Lismore, NSW, Australia

Giorgos Kallis ICREA Professor, Universitat Autònoma de Barcelona, Spain

Dr Jim Salinger University of Tasmania; visiting professor, University of Florence

Guy McPherson Professor emeritus of conservation biology, University of Arizona

Nik Heynen Professor of geography, University of Georgia at Athens, USA

Maureen O'Hara Ph.D. Professor of psychology, National University, USA

Kirk Schneider Saybrook University and the Existential-Humanistic Institute, USA

Dr Dina Glouberman Founder of Skyros Holidays, Skyros, Greece

Professor Keith Tudor Auckland University of Technology, Aotearoa New Zealand

Dr Rupert Read Reader in philosophy, University of East Anglia. UK

Richard House Ph.D. (Env.Sci.) Chartered psychologist, Stroud, UK

etc. …………..