Source: People's Daily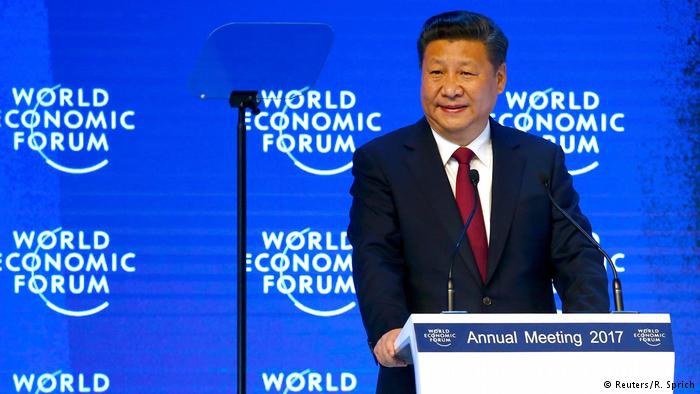 President Xi Jinping's speech at the opening session of 2017 World Economic Forum (WEF) revealed China's resolution and confidence to play a major role in current global economic governance as second largest economy, the People's Daily wrote in an article published under the byline of Guo Jiping, a commentary column that conveys China's proposition and viewpoints on major international agendas.

Xi, in his keynote speech titled "Jointly Shoulder Responsibility of Our Times, Promote Global Growth", has not only offered Chinese ideas and solutions to revive world economy, but also put forward Chinese proposal to guide economic globalization as appropriate so as to release its positive impact.

Just blaming economic globalization for the world's problems is inconsistent with reality, and it will not help solve the problems, the article pointed out, citing Xi's words.

History taught us that a parrot repeat of those bearish chorus over economic globalization cannot remove the roadblocks, but increase the difficulty to solve the problems. From a historical point of view, only a precise grasp of pulse of economic globalization will lead the world economy out of woods, it stressed.

But it indicated at the same time that integrating into economic globalization does not suggest that the voices against it should always exist during the process.

"What are the reasons for the ceaseless doubts against economic globalization and the outburst of anti-globalization tide especially in the Western world? In a word, it is a natural outcome of the double-edged character of globalization," it noted.

Xi, while addressing the forum, also explained that "when the global economy is under downward pressure, it is hard to make the cake of global economy bigger. It may even shrink, which will strain the relations between growth and distribution, between capital and labor, and between efficiency and equity. Both developed and developing countries have felt the punch. Voices against globalization have laid bare pitfalls in the process of economic globalization that we need to take seriously."

The interwoven economic, political, domestic and international challenges have increased the uncertainties of future economic globalization. In order to turn the anti-globalization tide around, a top priority of the world is to address the problems in economic growth, governance as well as development models.

In this regard, Xi has offered a Chinese remedy. He suggested the world to develop a dynamic, innovation-driven growth model, pursue a well-coordinated and inter-connected approach to develop a model of open and win-win cooperation, develop a model of fair and equitable governance in keeping with the trend of the times, and develop a balanced, equitable and inclusive development model.

The paper believed that the world's increasing expectations on China can come down to the confidence injected by Chinese development to the globe.

A right path leads to a bright future, the commentary concluded, explaining that China, by pursuing a path that accords with national conditions, puts people's interests first, honors reform and innovation and seeks common development through opening-up, has not only brought itself tremendous accomplishments, but also offered the world growth opportunities.

Guided by the philosophy of building a community of common destiny, China firmly supports the process of economic globalization. By proposing the "Belt and Road" initiative, endeavoring to improve global economic governance and fostering an open environment for common development, China aims to make the process of economic globalization in a more invigorated, more inclusive and more sustainable way.