By Zhang Huizhong from People's Daily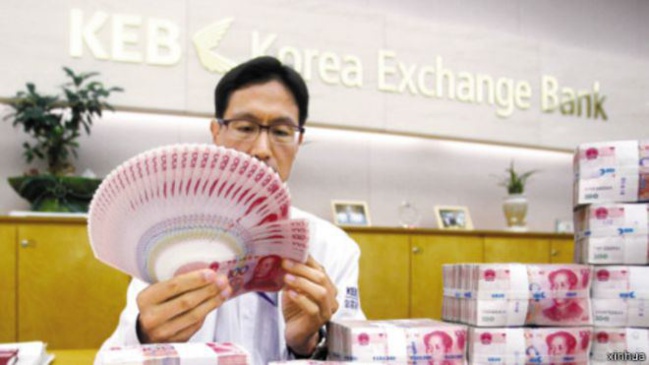 Beijing, China, 1st September - The People's Bank of China (PBC) held a news briefing on September 1 and introduced the outcomes of the G20's financial work. The briefing noted that China had worked closely with all G20 members towards an innovative, invigorated, interconnected and inclusive world economy, and tremendous efforts have been made in the areas of macroeconomic policy coordination, innovative growth, more effective global economic and financial governance, and inclusive and interconnected development.

The briefing, Finance Track's Progress toward the G20 Hangzhou Summit, detailed the outcomes on the issues of strong, sustainable and balanced growth framework, international financial architecture, financial sector reforms, financial inclusion, and green finance.

The briefing underlined G20's first time discussion on Green Finance this year. It was reported that a G20 Green Finance Study Group was established, and the study group had developed a G20 Green Finance Synthesis Report that clarified the definition, mandate and scope of green finance, identified challenges faced by green finance and provided voluntary options for countries to consider, which could provide support for the transition into a green and low-carbon growth model.

Referring to the strong, sustainable and balanced growth framework, the briefing concluded that the G20 actively engaged in discussions on macroeconomic policy coordination, deepening the structural reform agenda, and promoting openness and inclusive growth, and reached consensus on many fronts. Documents will be issued this year include the Hangzhou Action Plan, the 2016 Accountability Assessment Report, and 2016 country growth strategies by members.

It was reported in the briefing that G20 members agreed on a multi-pronged approach of "using all policy tools-monetary, fiscal and structural-individually and collectively" to support growth, and this marked a milestone in the G20's recent history of macroeconomic policy coordination. In addition, G20 members for the first time agreed to "consult closely on exchange markets", so as to foster confidence and stabilize markets.

As for the international financial architecture, it was said in the briefing that China resumed the International Financial Architecture Working Group (IFA WG) under its G20 presidency, and a report named "the G20 Agenda towards a More Stable, More Resilient International Financial Architecture" had been produced, summarizing recommendations to improve the international financial architecture in five areas such as examining the broader use of SDR, further strengthening the Global Financial Safety Net, improving debt restructuring processes, advancing the IMF quota and governance reform, and improving the monitoring and handling of capital flow.

On financial sector reform, the briefing concluded that this year's G20 focused on building an open and resilient financial system, summarizing elements of effective macro-prudential policies, developing robust financial market infrastructures and promoting financial inclusion.