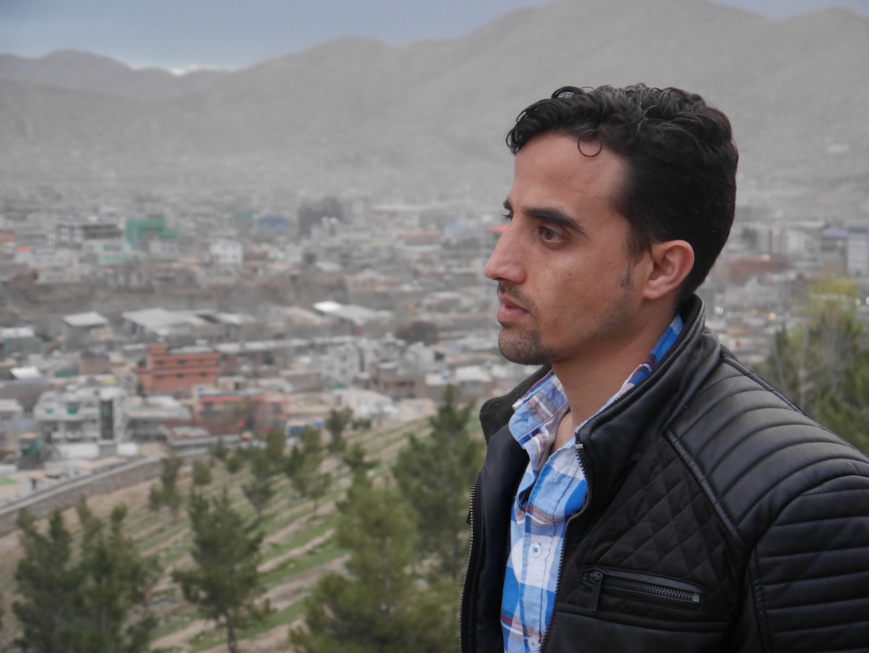 Mohammad Shoaib Hosseini was at work at a timber factory in the German city of Brandenburg when the police suddenly arrived in March.
           
As they handcuffed him, they informed him that his claim for asylum had been rejected, and he was immediately put on a plane bound for Kabul, the Afghan capital.
 
"I asked them 'why? What have I done wrong?' They said, 'You've been rejected; that's why we're sending you back.' I told them, 'You can't do this. I have a job; I have a life.'"
 
A day later, he was back in the country he had fled seven years earlier, his dreams of a safe life in Europe in tatters.
 
Hosseini's story is told in Afghanistan: Asylum Denied, this week's episode of 101 East on Al Jazeera English, where reporter Karishma Vyas travels to Germany and Afghanistan to meet the people at the heart of the migration debate.
 
"Europe is struggling to deal with the greatest influx of migrants since World War II," says Vyas. "Now one of the most welcoming countries – Germany – is saying enough. We wanted to find out more about these clandestine deportations and what awaits the Afghans who are being sent back."
 
More than 12,000 Afghans are expected to be sent back from Germany, joining hundreds of thousands of people who have already been deported from neighbouring Pakistan and Iran.
 
When Vyas travelled to Afghanistan, she found a country besieged by poverty and an intensifying war. Germany argues that parts of Afghanistan are safe to return to, but the UN says a record number of civilians are being killed and injured, with the Taliban and ISIL gaining ground across the country.
 
Vyas visited one of the ghettos that have sprung up around Kabul for displaced Afghans. There's no running water, open sewers and the threat of disease lingers everywhere. For Afghans who have survived terror and crossed continents in search of peace, it can be a brutally raw homecoming.
 
As Germany sends thousands back to an uncertain future, Afghanistan: Asylum Denied investigates whether it is safe for Afghans to return home. The documentary premieres on Al Jazeera English at 2230 GMT / 2130 WAT / 2230 CAT / 2330 EAT on 25 May 2017 on 101 East, Al Jazeera's award-winning weekly current affairs programme focusing on a diverse range of stories across Asia and the Pacific. After it airs, the documentary will be available on YouTube and http://www.aljazeera.com/programmes/101east/.