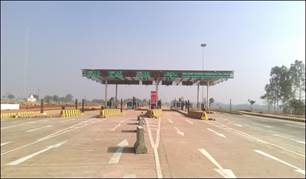 The concession company VEPL (Vindhyachal Expressway Private Limited) has awarded the contract for the operation and maintenance of the National Highway 7 to Egis for three years.

The National Highway 7 (NH-7) is a 73 km toll motorway connecting main city of Rewa and Hanumana (in Rewa district on border of the states of Madhya Pradesh & Uttar Pradesh) of the Indian federal state of Madhya Pradesh. Egis is in charge of toll collection, route patrolling and incident management and routine maintenance of a section of the stretch (40 km) with one toll plaza of 6 lanes.

Since more than 20 years, Egis has been involved in many projects to upgrade and develop the entire road infrastructure of the country, by intervening in transport fields (air, rail, road, sea), construction, urban development, water or environment.

In road operation, in addition to the National Highway 7, Egis is in charge of the operation and maintenance of four other motorways: the National Highway 47 in Kerala (64 km), the National Highway 93 in Uttar Pradesh (82 km), the National Highway 8D in Gujarat (124 km) and the State Highway 01 in Telengana (72 km).

This new operating contract strengthens the position of Egis to contribute to the sustainable economic and social development of India.

World leader in motorway and toll operation, Egis operates more than 2400 km of motorways around the world, with 39 km of tunnels used daily by 1 200 000 vehicles. Egis also implements and operates the most modern 100% electronic toll collection solutions: toll systems, congestion charging, national per-kilometre charging, interoperability solutions, etc.