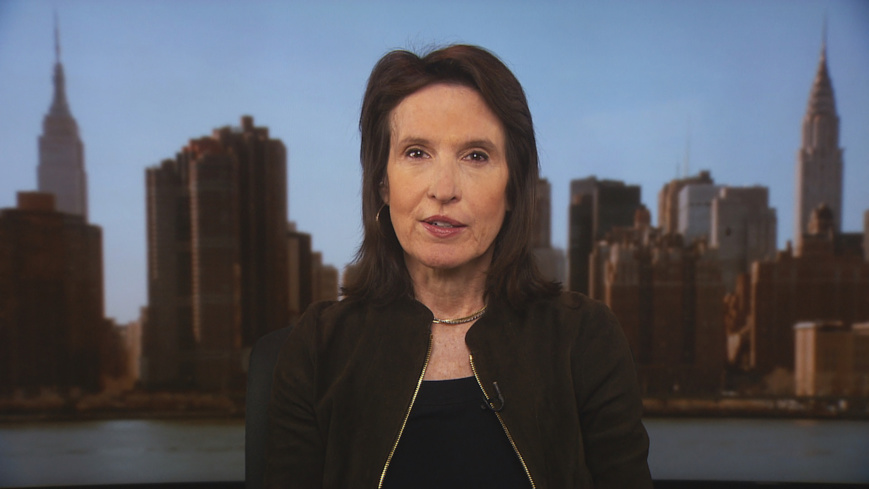 In an interview with Al Jazeera English's current affairs show UpFront, Katrina vanden Heuvel, editor and publisher of The Nation magazine, speaks about U.S. President Barack Obama's foreign policy legacy.

"I believe President Obama will leave us with a deepening, dangerous cold war and an escalating arms race," vanden Heuvel told UpFront host Mehdi Hasan.

"[Obama] in 2009 spoke of a world without nuclear weapons," she added. "Yet he leaves us with this one trillion dollar modernisation of nukes."

Comparing the foreign policy legacy of President Obama to former President George W. Bush, vanden Heuvel said it was, "More continuity than change in many regards."

"I think the president has passed on the baton of drone strikes, of special ops, of dangerous elements of U.S. foreign policy to a dangerous next president," she added. "That's why a lot of progressives called on President Obama to not re-litigate the past, but to hold accountable elements of the George W. Bush administration."

When asked what she thought of President Obama's overarching foreign policy dictum being "don't do stupid stuff," she said, "I do think 'don't do stupid stuff' is not a bad one at this time. But unfortunately I think the United States continues to do stupid stuff."

On the positive side, vanden Heuvel highlighted the Iran deal and relations with Cuba, saying, "I do think the Iran nuclear deal was a major diplomatic gambit. It needs to be expanded. I think the opening toward Cuba, normalization with Cuba, was vital."

This UpFront interview airs tonight, Friday, 20 January 2017, at 19:30GMT / 20:30WAT / 21:30CAT / 22:30EAT. The full interview will be available at www.aljazeera.com/upfront from 19:30GMT onwards and will also be uploaded to YouTube after it airs. For more information, visit www.aljazeera.com/upfront or follow @AJUpFront on Twitter.