By Zhong Sheng from People's Daily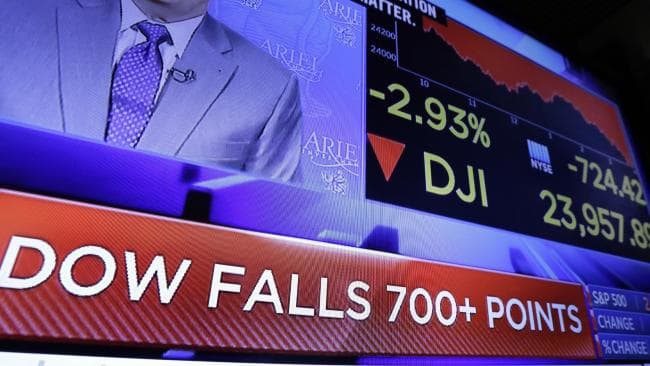 Despite of strong warnings from all sides, US President Donald Trump incited a trade war by signing a memorandum that could impose tariffs on up to $60 billion of imports from China and restrictions on Chinese investment in the United States on Thursday.

The memorandum is based on the so-called Section 301 investigation into alleged Chinese intellectual property and technology transfer practices, launched by the Trump administration in August 2017.

What the US did, in disregard of China's strengthened protection for intellectual property rights, the WTO rules and the calls from the business communities, is a typical act of unilateralism and trade protectionism.

The whole world is now saying no to this unreasonable decision as it damages the stability of China-US economic and trade ties, undermines global trade order, and jeopardizes the recovery of world economy.

A backfire is what the US side deserves for its reckless move. Under no circumstances will China sit idly and allow its legitimate rights and interests to be undermined.

China's Ministry of Commerce announced on Friday that it is considering higher tariffs for imported US products worth about $3 billion to balance losses caused by the US tariffs on steel and aluminum.

According to the announcement, the measures, or the suspension of tariff concessions, will target 128 US products, including pork, wine, and seamless steel tubes.

China does not hope to have a trade war with anyone, but is never afraid of it. China is fully prepared to firmly defend its legitimate interests, and also has the confidence and capability to cope with any challenge.

It must be figured out that the US side has to take all the consequences if the economic and trade ties between the two countries finally trapped in danger because of its own wilful actions.

As a major propeller of and contributor to an open global economy, as well as a guarder of free trade, China, even when dealing with the deliberate provocation from the US, has made a lot of efforts, showed great sincerity and put forward reasonable suggestions based on a principle of mutual respect and win-win cooperation.

However, Washington inclines to hasty and arbitrary choice, which will definitely result in China's follow-up backfire to safeguard its legitimate interests.

There is, indeed, a political force in US who completely turned a blind eye to the interests of US businesses and consumers, insisted that it can be "a piece of cake for their country to win the trade war".

Such argument was strongly resisted by the academia, business, social organizations and the public of the US, who believe that the administration's unilateral move is not helpful in settling the problems of China-US trade, but hurts the US itself, since the US consumers and retailers will ultimately pay the bill for the chain reaction triggered by the tariff plan.

A trade war will not only drag down the US' employment and disrupt its manufacturing sector, but also add uncertainties to the market and cost the livelihoods of US exporters.

In recent days, the US' rash but complacent move has drawn mounting blames from the whole world. Finance ministers and central bank governors of the G20, in their recent-concluded ministerial meeting, voiced concerns that the US' latest decision may incite a global trade war, and as a result hinder economic growth of the whole globe.

"Taken together, Mr. Trump's actions demonstrate his resolve to turn away from a decades-long move toward open markets and integrated world economies and toward a more starkly protectionist approach that erects barriers around a Fortress America," the New York Times commented in a recent article.

The financial market voted no confidence to the wrong policies and moves of the US side as the US stock indexes have fallen following the signing of the memorandum.

It is predicable that the US' latest move at the cost of shared interests of all countries will pose a series of threats to global trade order and world economy.

On one hand, the US' irresponsible actions have shaken the market expectations and confidence, which can be evidenced by the sell-off in stock markets of Australian and Asian countries. On the other hand, its deviation from multilateralism will pose a threat to global economic governance.

Taking both China-US economic and trade ties as well as global landscape into consideration, the trade protectionism advocated by the US brings nothing but harm, and will never been accepted by the world. Those who lift a rock to attack others will only have their own toes squashed at last.

China urges the US to pull back the decision before it is too late and make a prudent and cautious decision, so as to avoid dragging bilateral economic and trade ties, global trade and world economy into crisis. The US should never underestimate China's resolution and capability to safeguard its legitimate rights and interests.